We're excited to unveil two powerful features in this September release that are set to elevate your Firstup experience and make it easier to manage your publisher permissions and publishing settings. Introducing Custom Team Alias and Bulk Permission Updates: these enhancements are designed to enhance inclusivity, streamline management, and make your interaction within the platform more efficient.
Custom Team Alias
This new feature empowers you to create generic aliases for groups, teams, and departments, allowing you to send messages on behalf of these custom entities. It's all about increasing the relevance and overall engagement of your communications.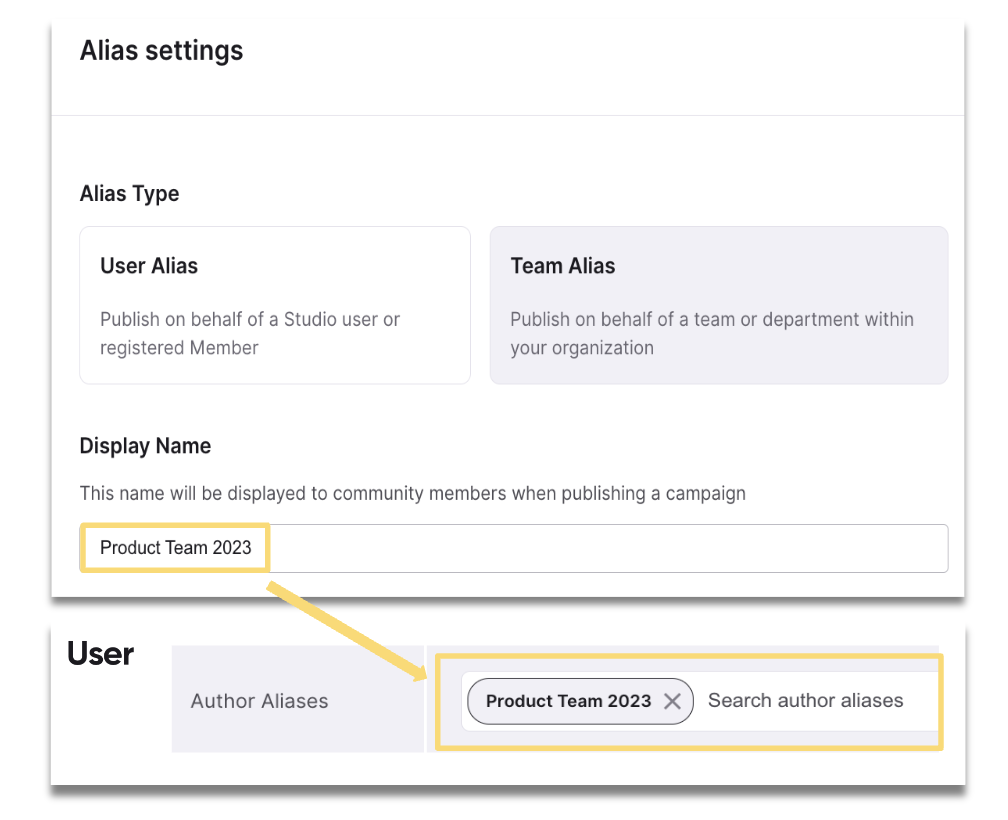 Key Features:
Enhanced Engagement: Custom Team Alias enables you to send communications on behalf of specific groups, teams, or departments, increasing relevance and engagement, leading to higher open rates and better communication outcomes.
Simplified Management within your Configure page: Managing author aliases has never been easier. With the new Aliases configuration page, you can efficiently manage all aliases in one place, including bulk actions. This streamlines the process and saves you valuable time.
Enterprise-Grade Governance: Ensure governance and control over who can send on behalf of another user. With the ability to permit or restrict certain roles, you have the flexibility to align with your organization's policies.
Learn more about how to configure aliases here.
Bulk Permission Updates: Streamline Advanced Permissions Management in Creator Studio
We understand the importance of efficient user role and restriction management and that managing all of the exciting new Advanced Permissions unlocked a ton of new use cases. That's why we're excited to introduce Bulk Permissions, a feature that simplifies the process of assigning roles and restrictions to multiple users simultaneously.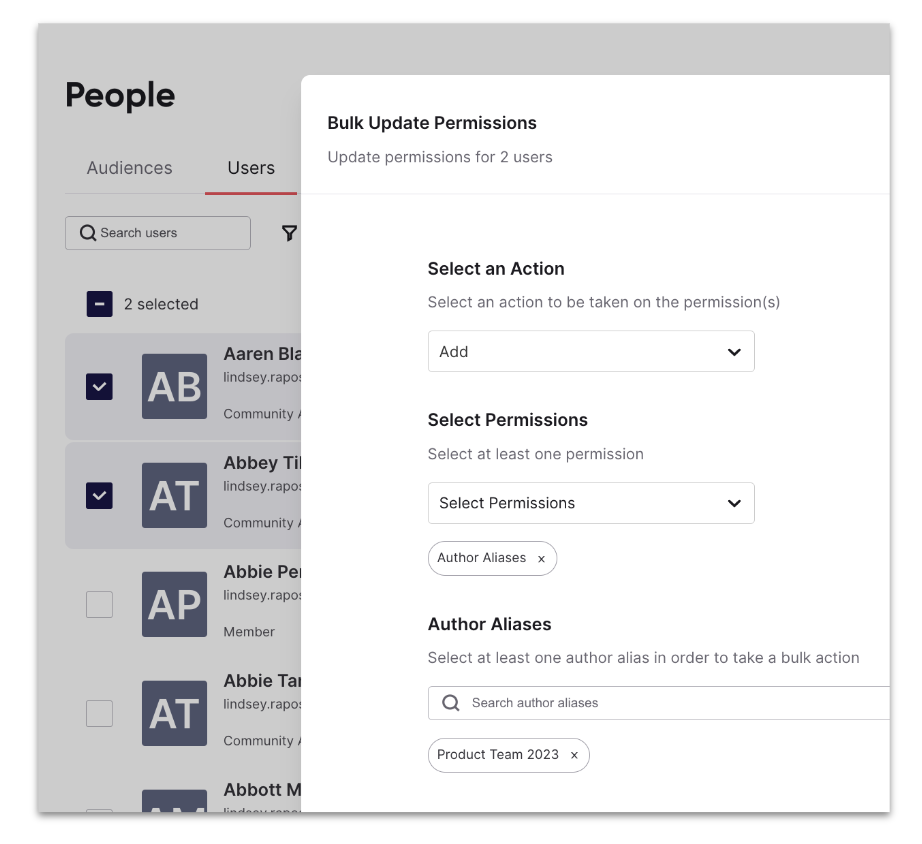 Key Features
Streamlined Management: Bulk Permission Updates allow you to efficiently assign roles and restrictions to multiple users at once, eliminating the need for time-consuming one-by-one updates.
Enhanced User Filtering: The Users page now includes new filters, making it easy to identify and select specific user groups for updates. Filters cover Audiences, Restrictions, Topics, Templates, Email Aliases, and Author Aliases.
For more comprehensive details on how to utilize bulk updates across your advanced permissions, please refer to this article.