November marks the arrival of an exciting Firstup release, geared toward elevating user experiences across both web and mobile and making content management more efficient.
Web Post Detail Improvements
Our commitment to providing an outstanding user experience led us to rethink how we present web post details. The previous "side-drawer" design could sometimes lead to distracting white space, crowded comment sections, and duplicative titles and descriptions - which is why we're thrilled to introduce a light redesign with a new single-column layout.
This update aligns with leading industry standards for displaying content, ensuring a consistent, mobile responsive, and user-friendly experience for your employees.
This new layout draws inspiration from highly consumed sites like news platforms and engaging social media platforms users are used to engaging with day to day. By placing engagement actions close to the content and positioning comments at the bottom, we're aligning our UI with well established user behavior patterns, creating an intuitive and engaging reading experience that keeps users focused on the content and encourages interaction.
Plus, the larger engagement bar pinned to the bottom of the post stays constantly visible as employees scroll through your content.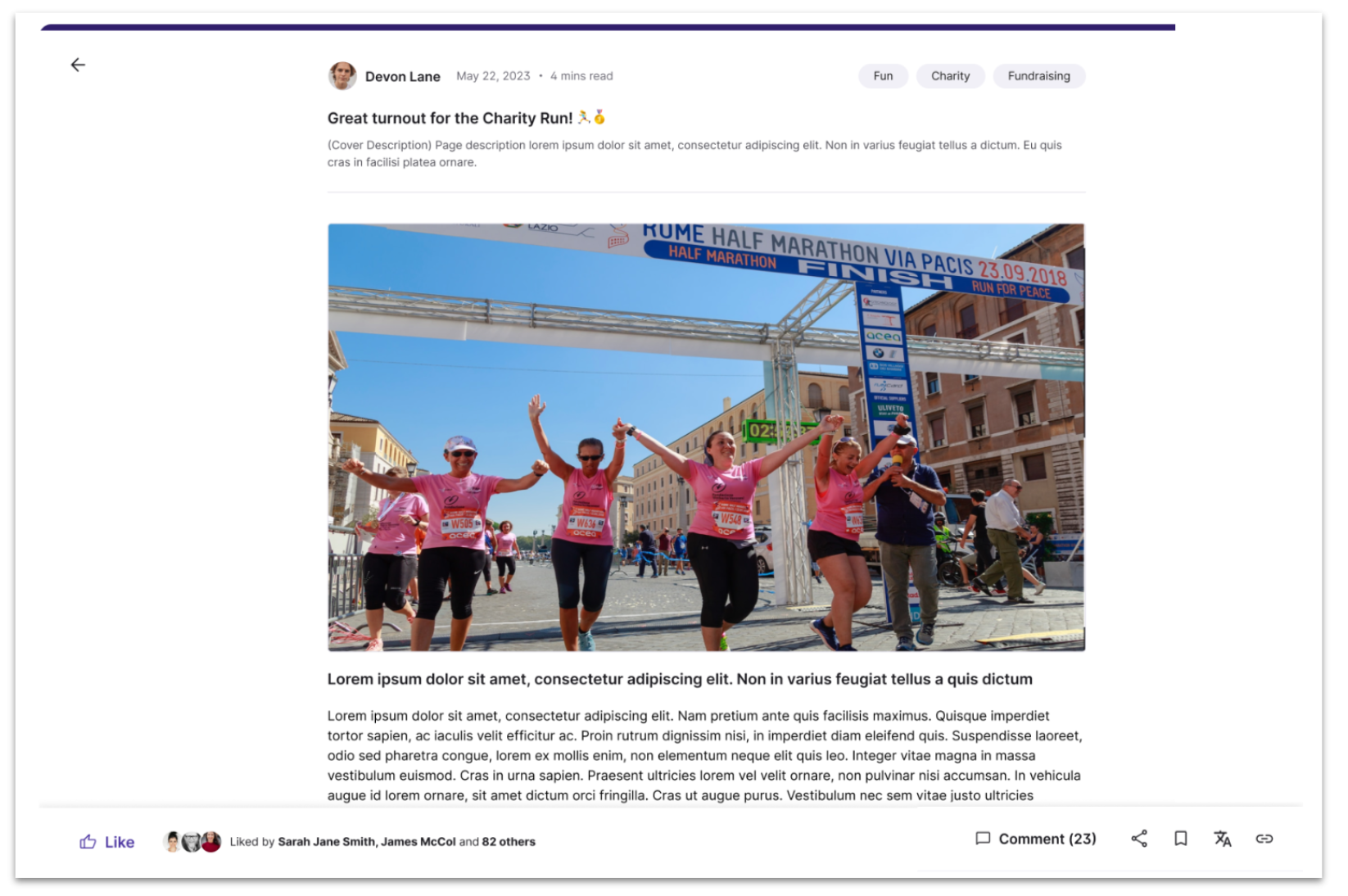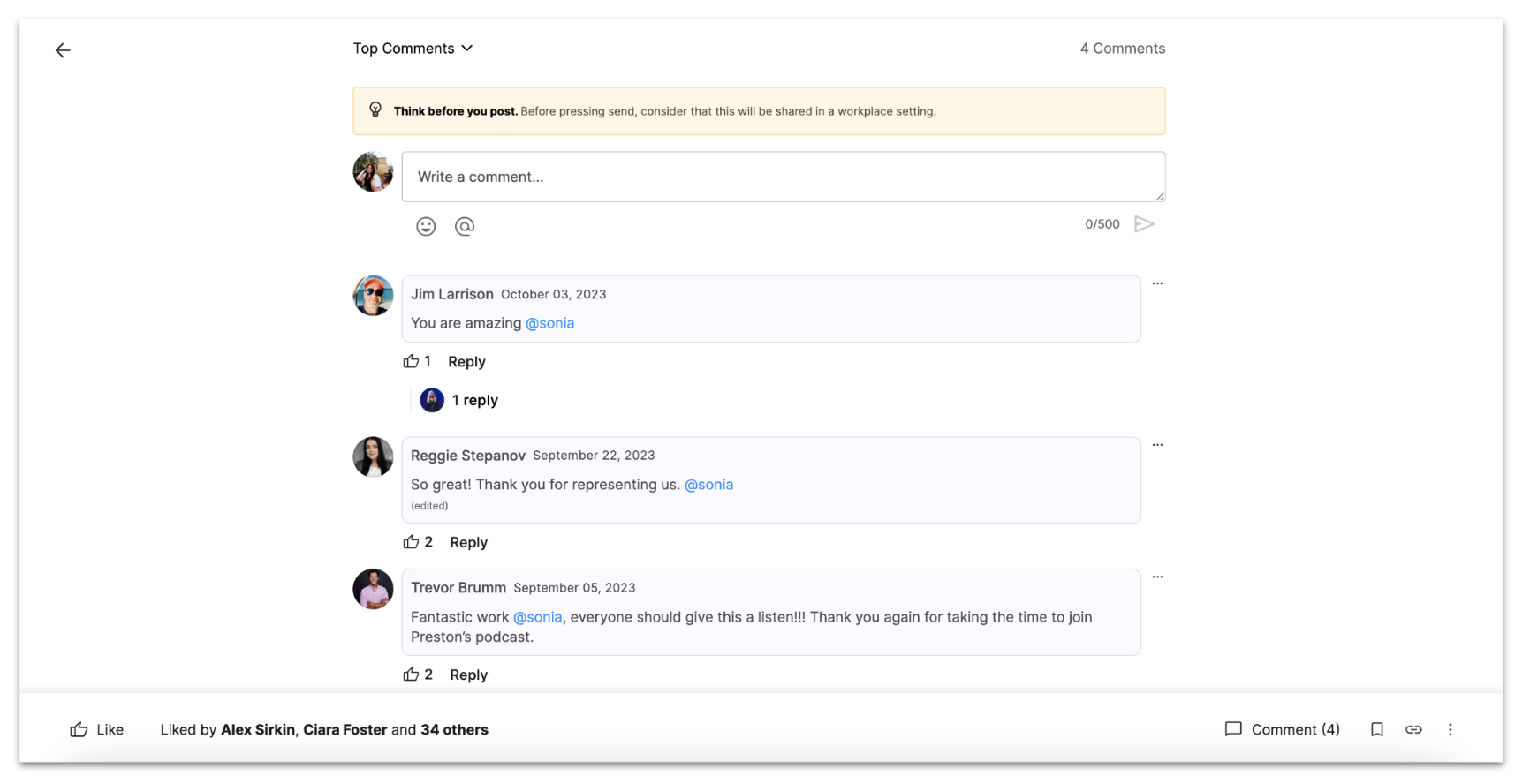 Flag a Post
As our customer communities grow and expand in user generated content, we're always looking to improve the moderation support for our Admins. That's why we're excited to introduce a new flagging ability that allows for employees to flag posts (a post can only be flagged once per user) and Admins will receive an alert bell notification in Studio with the current count of flagged posts, providing an extra layer of security and allowing admins to swiftly identify potentially controversial content.
Plus, Admins will also now be able to see a filtered list of all flagged posts within Studio and can choose to either archive that flagged post or remove the flags and leave the post in the employee experience.
This updated flagged post experience is available with our mobile version 5.0.1
Learn more about flagging a post here!


Advanced Permissions via API
Our November release also brings new updates to our API offerings. Now, APIs support both Advanced Permissions roles in Creator Studio and traditional Legacy Studio roles through SCIM API integrations, streamlining role management and making it more efficient.
Users can customize role restrictions for topics, audiences, templates, email aliases, and author aliases, providing greater control and personalization.
Dive into our Developer Portal to learn more about our Firstup API. Our API Endpoint Reference shares more information about the User Management use case.