Terminate Access to Experience and Studio
On the Users page, hover over the three dots to the right of a user's name to select Deactivate User.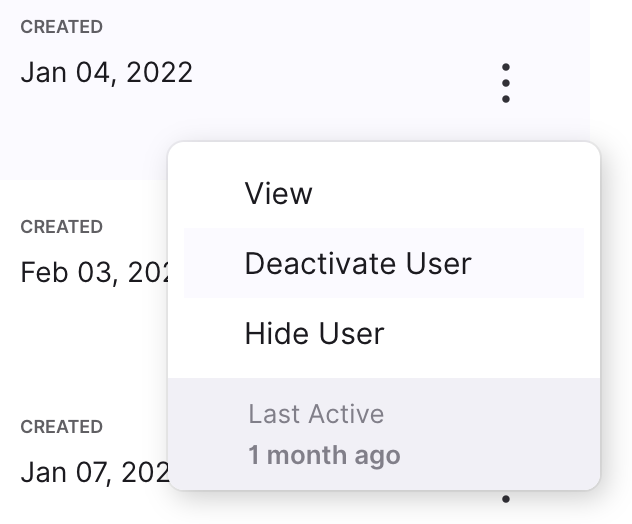 This action completes the following:
The user will become deactivated, which terminates their access to all parts of the community (web experience, mobile app, Studio, etc.) and the user will no longer receive emails from the community.
If the user has a Studio-level role, they are demoted to Member. This demotion will stop the user from accessing Studio, even if they are reactivated.
No notification is sent to the user regarding becoming deactivated or demoted.
Terminate Access to Studio Only
You can demote any Studio user without blocking them in the member experience by manually demoting their role.
Sign in to Studio and navigate to the People page.
Find the user on the Users page. You can use search or filters.
Click on the user or hover over the three vertical dots to the right of the user's name and select View.
Under Role, select Member.
Click Save.
Demoted users do not receive an email.
Reactivate and Re-Promote
If a user is currently deactivated and you want to re-grant access to the member experience, click on the three dots to the right of a user's name and select Activate. This will restore the user to the same Experience Status that the user had before being deactivated (Created, Registering, Registered, etc.).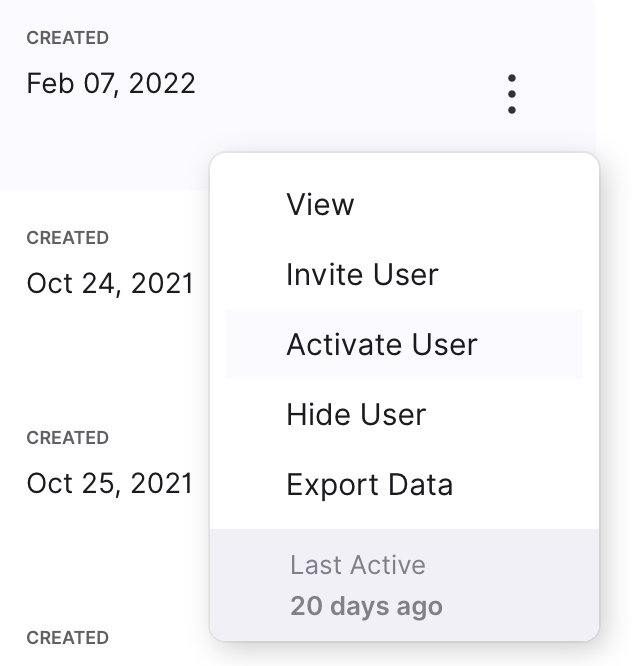 To restore Studio access, you must edit the user's role back to a Studio-level role.