Note: This article only applies to communities with access to the web or mobile app experience and, therefore, does not apply to Email-Only communities.
Firstup in China
If you use the Firstup mobile app, you do not need to take any action to provide access to your users in China. People in China can download the Firstup iOS mobile app from the iOS App Store. People in China can download the Firstup (1st Up) Android mobile app from the Android app stores listed on this website.
To help your Android users in China find the Android mobile app stores that are carrying the Firstup mobile app, you can download this QR code and print it on posters. This QR code links to this website. The original QR code image file is attached to this article (scroll to the bottom of the article to download).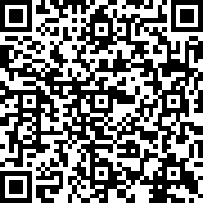 Single-Tenant in China
If you have a custom single-tenant mobile app with Firstup, we can not use Google Play to distribute the Android version to your users in China. However, there are alternatives. For assistance with implementing either option, please reach out to your Customer Success Manager. Here are the two options:
Implement Firstup for Your Android Users in China
Strongly recommended.
You can continue to use the single-tenant app for users outside of China, but leverage the Firstup deployment through the Chinese Android app stores. See the Firstup in China notes above.
You Distribute the Android Mobile App in China
See Implement Firstup as the recommended solution. The 'You Distribute' option has technical limitations, such as deep links will never open in the mobile app.
In this option, Firstup provides the single-tenant mobile app file (APK) to you, and your company then distributes the Android mobile app file to your China-based users. Some possible options for distributing a custom single-tenant Android mobile app to China-based users:
MDM (Mobile Device Management) deployment
Intranet page with downloadable APK file
Chinese Android app stores
See more details about direct Android mobile app distribution from Android here.