The Review page provides an overview of the selected Orchestration settings for your campaign. If you decide, after reviewing this overview, that you would like to change the Orchestration settings for your campaign, you will need to select the Orchestration tab from the bottom navigation to return to these settings. These settings will not be applied unless the campaign is published.



Summary
The Summary page will alert you to any errors you need to correct prior to publishing, as well as audience and schedule information.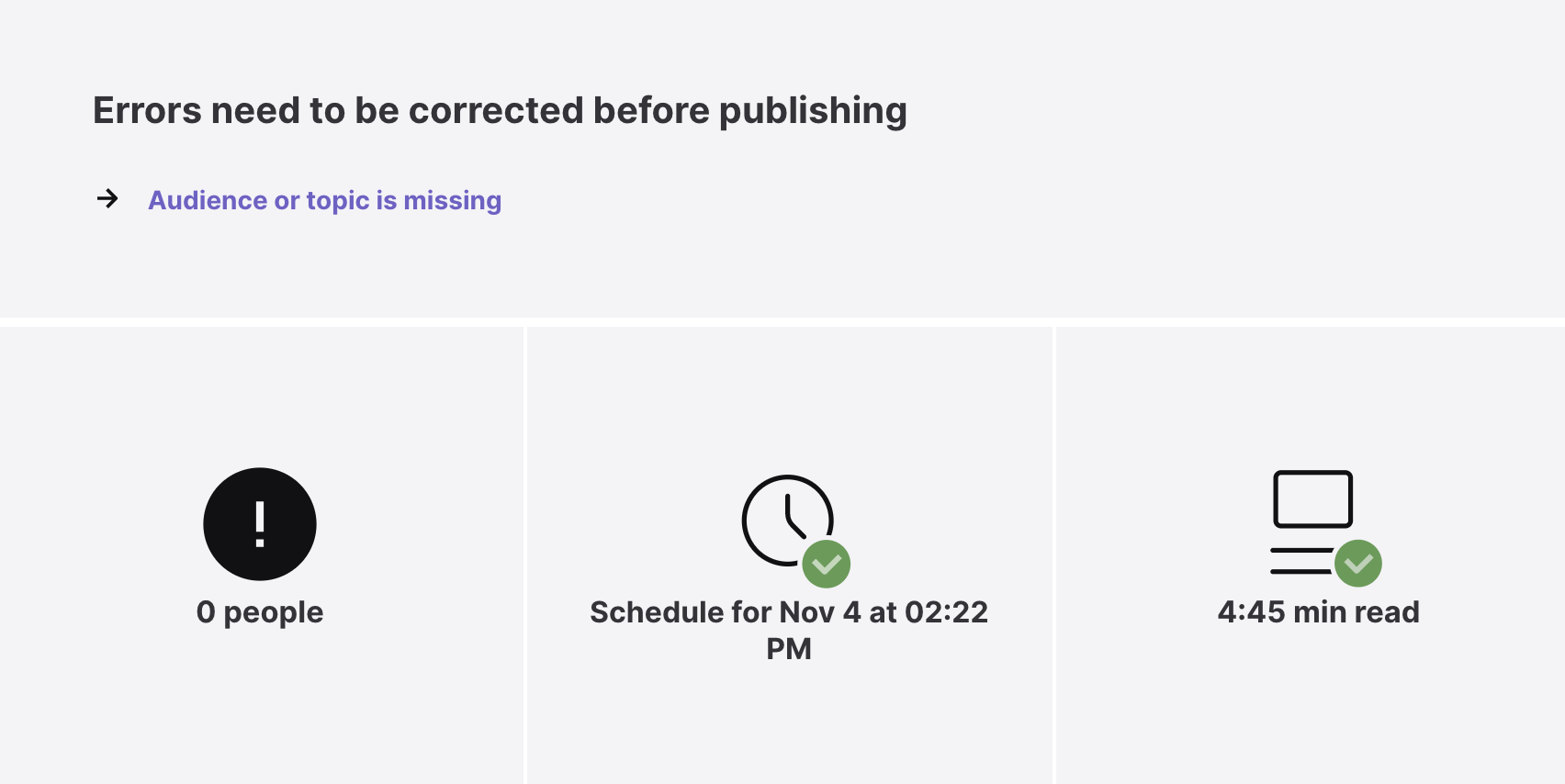 A campaign that is ready to be published will display the following information:
Any topics the campaign will be visible to
The number of users that will be reached by the campaign's audience
Which channels the campaign will appear in
When the campaign will be published
How long the campaign will run for
How long it will take audience members to read the campaign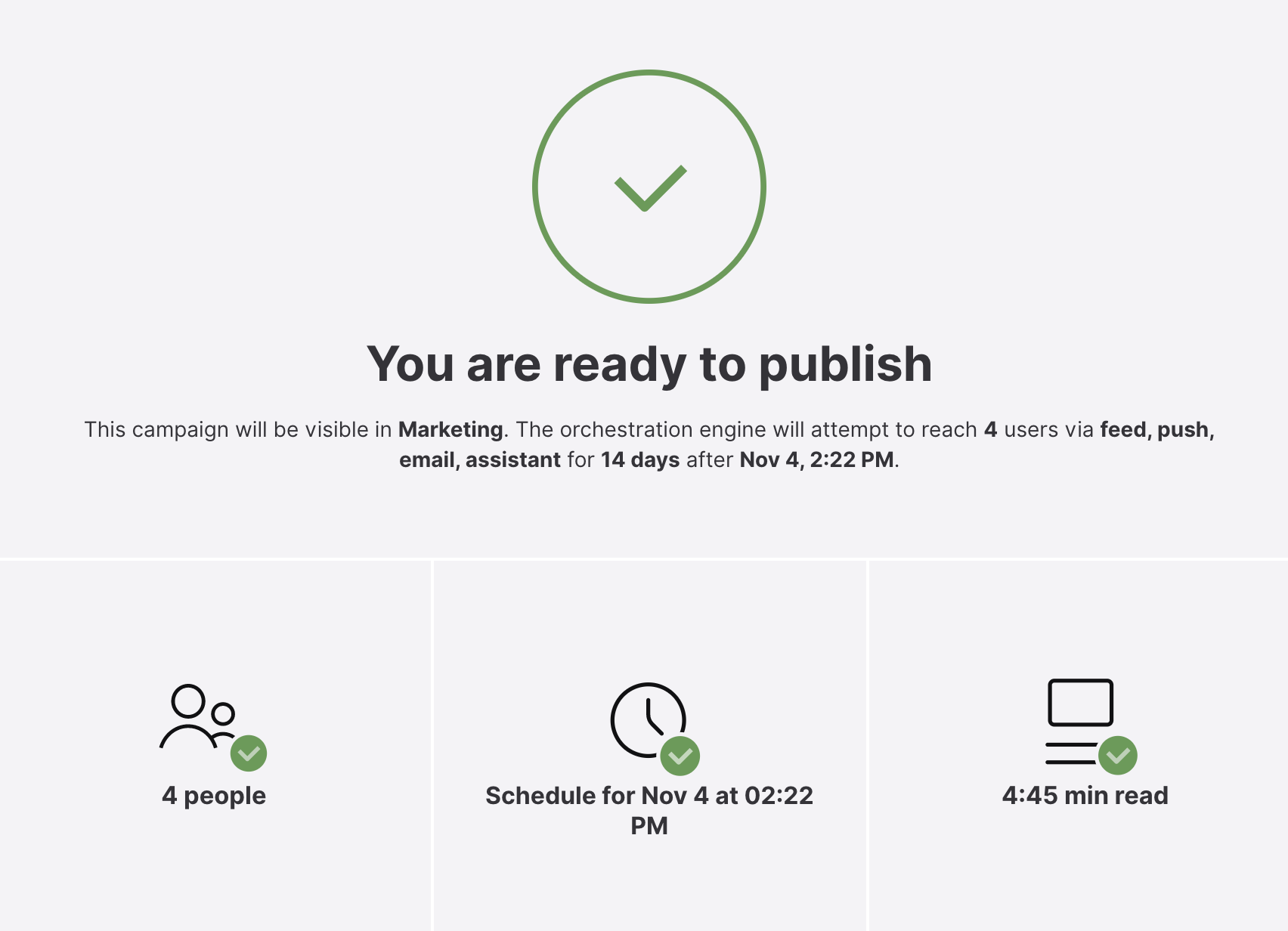 From the Summary page, you can also send a test preview of the campaign via email.

Note: Content Creators are unable to send preview test emails.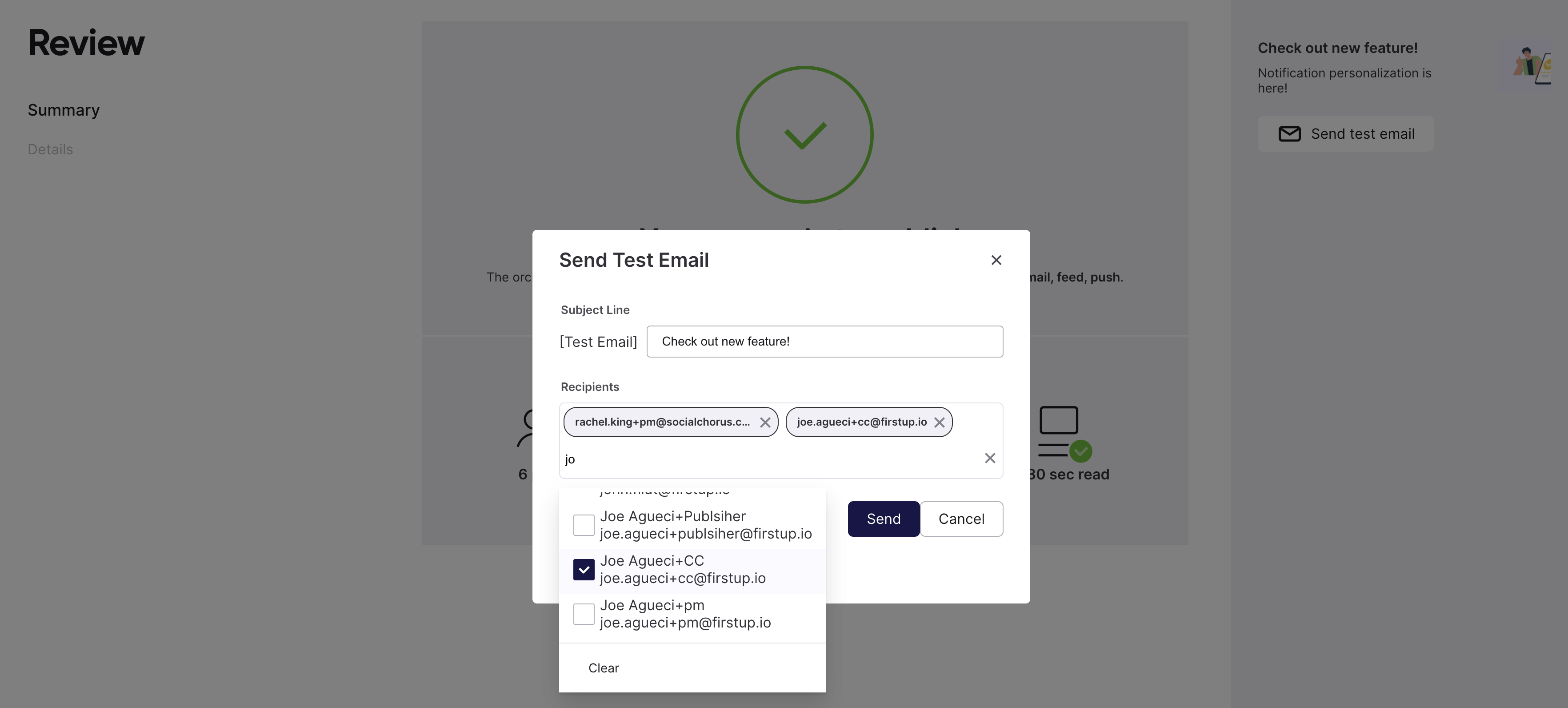 Details
The Details page provides a more in-depth look at the campaign's settings.
Target displays the audience/s your campaign will reach, as well as the total number of users that will be reached.




Content provides a snippet of what your campaign cover will look like in the selected channels.




Orchestrate lists:

Priority - This indicates how important the post is and determines re-engagement with the audience members.
Publish on - The date listed is the date the campaign is scheduled to be published on.
Duration - This is how long the campaign will run for.
Comments - Comments can be enabled or disabled for a campaign.
Shareable - Campaigns can be shared to social media and include a shareable message.
Initiatives - These are labels to help organize and track business objectives across your community.
Author - The campaign author can be set as the community or a user within the community.
Notifications - This displays the text that will be used for the email subject line and/or push notification.



Audience Insights break down the percentage of users who will receive a campaign on specific days of a campaign. This is determined by the campaign duration, as well as the Orchestrate Engine selection.