Note: This article only applies to Community Admins, Brand Super Admins, or applicable custom roles. For more details on Studio access, please refer to the Defining Roles and Restrictions article.
What are Audiences?
From a business perspective, audiences are subsets, or segments, of all your users. Your users are grouped by their attributes, such as their registration status, last active date, department, role, or location.
From a technical perspective, an audience is just a wrapper around a query and some metadata. Knowing this comes in handy if you are planning to create custom audiences using advanced querying. But you may not find this necessary, because Firstup automatically creates a number of audiences for you.
Why Do I Need Audiences?
Use audiences to target the right information to the right people. For users to actively follow a community, its information must be meaningful to them. Using audiences enables you to restrict "noise" in your communications.
Create and use audiences primarily to target topics and campaigns.
Using Audiences to Target Topics
A topic, by default, targets all users, but can be defined by the audiences who can see the topic. For example, you may want to create topics for users by region. To target a topic to the right audiences:
From the Configure section, select the Topics tile.




Select the three vertical dots next to a topic and then click Edit to edit the topic name, description, and then target it to audiences. To select an audience, either scroll to the audience name, or start typing its name until you see the audience. Select the checkbox next to an audience to include it in the topic.
If no audiences are defined for the topic, every user is included in the topic. Note: See Topic vs. Audience.


Using Audiences to Target Campaigns
To target a campaign to the right audiences:
In Deliver, select an audience in the Direct Delivery section.

To select an audience click into or seach in the audiences box. Select the audience/s to include it in the campaign.
If no audiences are defined for the campaign, the campaign will target every user.
Where Do Audiences Come From?
To save you time, Firstup creates a number of audiences for you by predicting which audiences you will find useful. But if you want to get even more specific, you can create a custom audience in several ways.
How to Review Audiences
To open the Audiences page, click on the People tab and then Audiences. 


Audience Favorites
You can mark audiences as favorites by selecting the three vertical dots next to an audience and clicking Add to Favorites.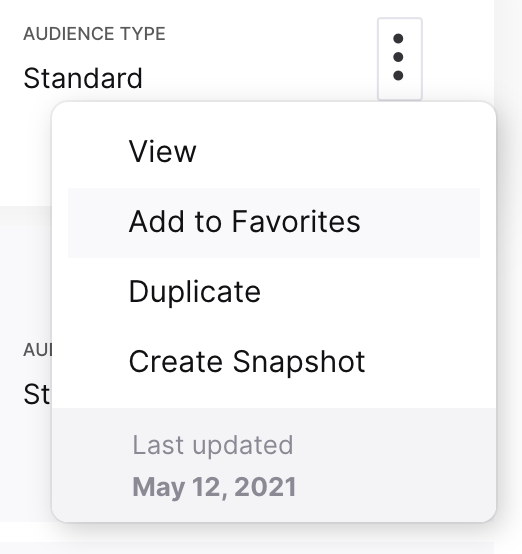 You can then filter for your favorite audiences from the top of the page, giving you the ability to review your most important audiences.



Audience Descriptions
The description field of an audience can be used to add clarity around when the audience should be used, or why it was created.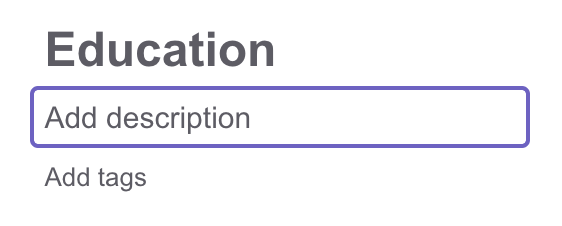 Note: Descriptions are not editable for standard and generated audiences. The description field is editable for custom audiences and snapshots. 
Audience Tags
Audiences are organized by tags and you can search by tag.
For standard and generated audiences, Firstup generates and applies the tags automatically. They cannot be edited. Tags include designations such as 'role', 'location', and 'engagement'.
When creating a custom audience you can enter your own tags. You can use any numbers and letters, but no special characters. Separate multiple tags with a comma. Consider using tags to find event-specific audiences, audiences that belong to you (use your own name!), or even add an initiative or campaign.
Add a tag while creating or editing a custom audience: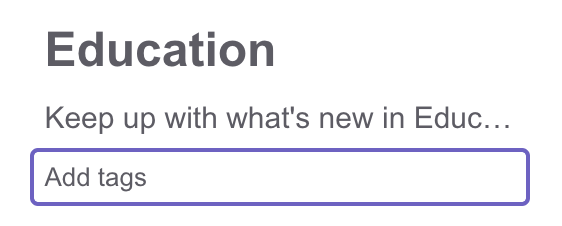 Look at tags before opening an audience from the Audiences page:

Search by tag: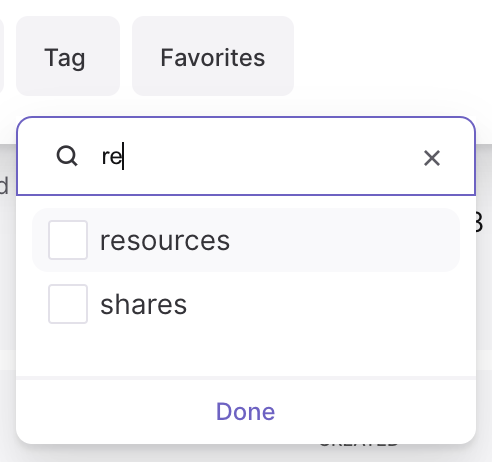 Searching for Audiences
You can filter an audience search by Status, Type, Tag, or Favorites. The search box displays related results as you type. Click the audience that you want to open.
For example, if you want to find the audiences of users who are following your topics, type 'subscribed to:' in the search bar to browse the audiences for each topic that have at least one subscribed user. 

Exporting Audiences
While viewing or editing an audience, you can select Preview to preview your audience.


And then Export to generate a CSV file of the users.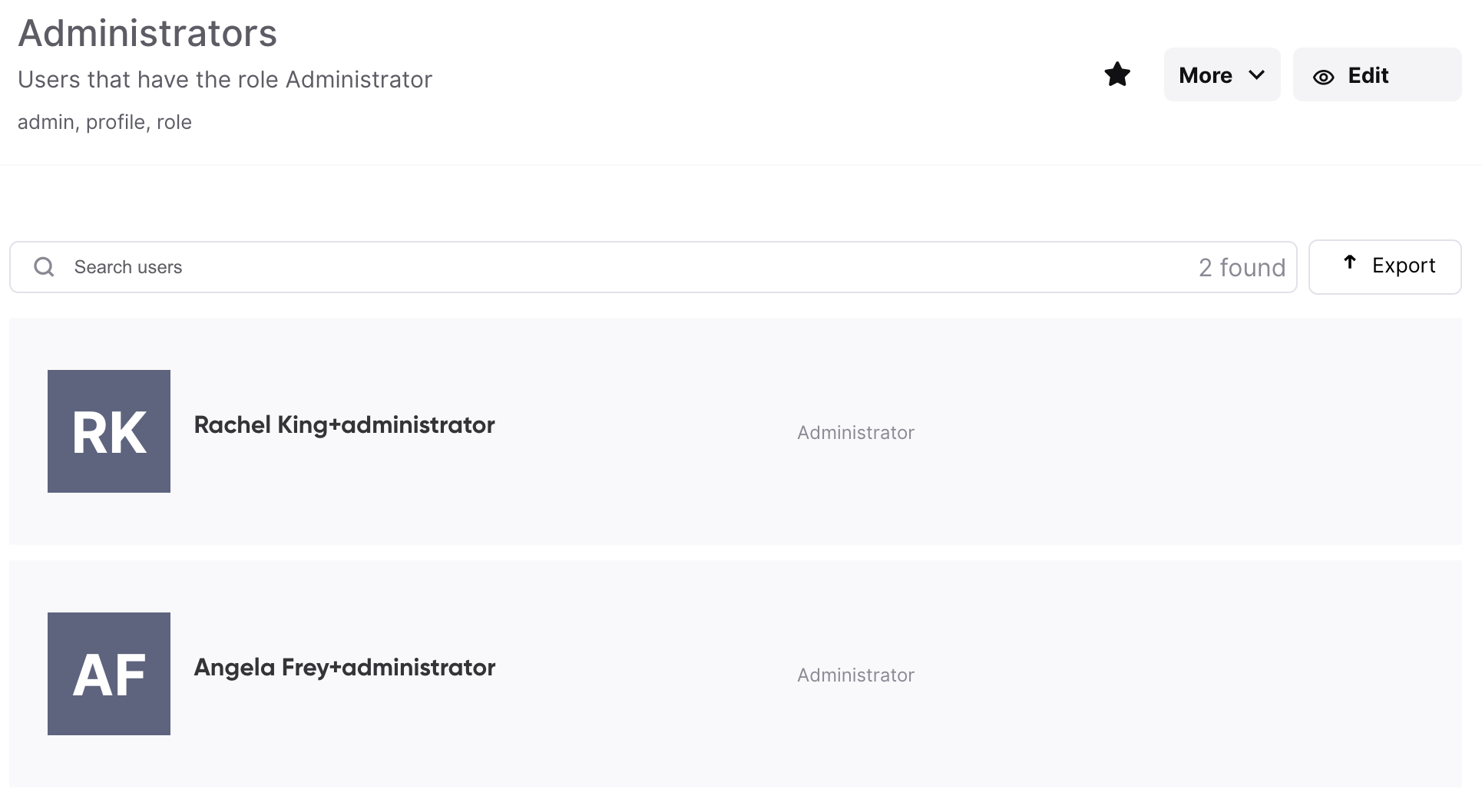 Large exports can be accessed from the User Exports page.

After seeing this message, go to the Configure menu and click User Exports to view and download all exports.
Creating a Snapshot of an Audience
While viewing or editing an existing audience, you can select Create Snapshot to create a static list of users who are currently in the audience at the time you create the Snapshot.