When configuring a campaign, you can choose to assign a topic and/or an audience. The topic impacts where the content appears in feed-based views such as the member experience and Microapps. Audience determines the targeting of notifications.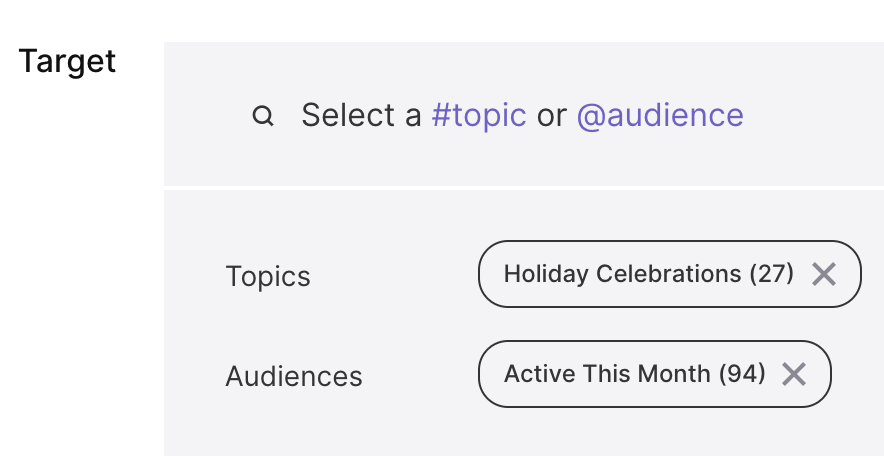 Note: If you have assigned a topic to your campaign, then your content will always appear in feed-based views immediately upon publishing. Feed-based views include Latest, Featured, and Trending in the member experience, and Microapps.
When you assign an audience to your campaign, the priority, duration, and rules determine when and what notifications go out. If you keep the engine selection set to "optimize", the Orchestration Engine will stagger notifications over time and to the appropriate channel for a specific user. This intelligent distribution will minimize notification fatigue and optimize engagement. Adding an audience is necessary in order to enable additional channels (i.e. email, Assistant, and push notifications) and attempt re-engagement.
If you choose to leave the topic blank but do specify an audience, you will still reach your mobile app and web experience users via the For You section.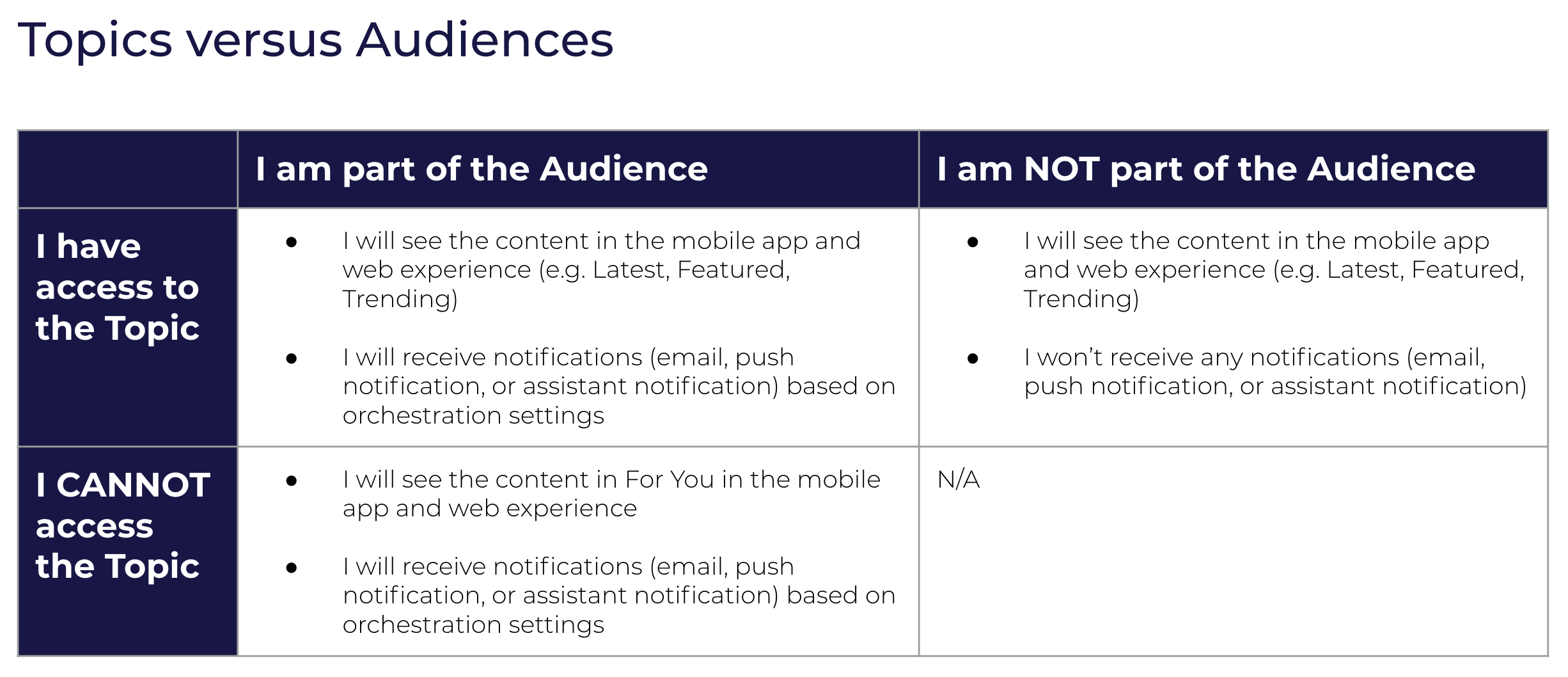 Topics for Email-Only
An email-only community can still use topics to organize content internally and for publishing without sending communications. For example, if you want to create a bunch of stories to then feature in a newsletter, you can publish those stories first without an audience to avoid sending an email about them. You can then pull those separate stories into one newsletter and then send it out to your distribution list.