Publish as the CEO. Give credit for the content to the original creator. Whatever your motivation, you may want to change the author which is displayed on the campaign in the experience. 
Note: Content Creators are able to designate a different author in Deliver, however, they are not able to publish the campaign.
Assign Author Aliases
An "Author" is classified as any Studio user or community Member who has been assigned as an alias. Brand Super Admins, along with custom roles assigned the 'No Restrictions' permission, will have access to publish on behalf of all authors. All other Studio users must be assigned an author alias in order to publish as that alias, including their community name. Only Brand Super Admins or custom roles with permissions to manage studio users can assign author alias restrictions. To remove the requirement for users to have to go through the Studio invitation and registration process in order to appear as an author option, users can also be assigned author aliases who are not Studio users, such as Members in the member experience. (This does not grant Members Studio access.) 
Note: Only activated (unblocked) Studio users and community Members can be assigned as author aliases.
Navigate to People > Users.

Select the user you want to assign an author alias to.

In the Permissions section, click into the Author Aliases box to propagate the list of author aliases to choose from.

Select the check box next to the author alias/es you want this user to be able to publish as.






Click Save to save the author aliases. The user will now be able to publish as the assigned alias/es.
Publish as an Alias
Click Create.


Create a new campaign. You can also choose a template or edit an existing campaign.
Compose the campaign Style and Cover, as well as send an email Preview of the campaign, or view the preview for your desired channel/s.




Click Continue.
Configure your Deliver settings. In the Author section, select Edit to choose an author alias to publish as. 




 Select the preferred author alias for your campaign from the Author drop-down menu.



Note: Brand Super Admins and other unrestricted custom roles will only see the following author aliases in the Author drop-down. 



Community name
Studio users
Only Members who have been assigned as aliases to restricted users. This means they will not be able to choose from all community Members, just those that have been assigned to a Studio user.





Note: The current user will always appear as the default author prior to alias selection.

Community Name



You must be assigned the community name in order to publish as the community.

Content will appear to be published by the community itself.

The "author's image" is the community Icon.





Specific User



You can choose yourself or an assigned author alias.




All Studio users, other than Brand Super Admins and custom roles assigned the 'No Restrictions' permission, can only choose from their assigned author aliases.

Content will appear to be published by the specified user.

The "author's image" is the user's photo in their User Profile

.





Once you have completed your Deliver settings, save a draft or review and publish your campaign.
Author Aliases in the Member Experience
In the member experience, users will be able to click a user's profile and view all of the content the user is the author of, even if the content was published on behalf of them.

Content Published on Behalf of a User



User's Profile Showing Content Published on Behalf of Them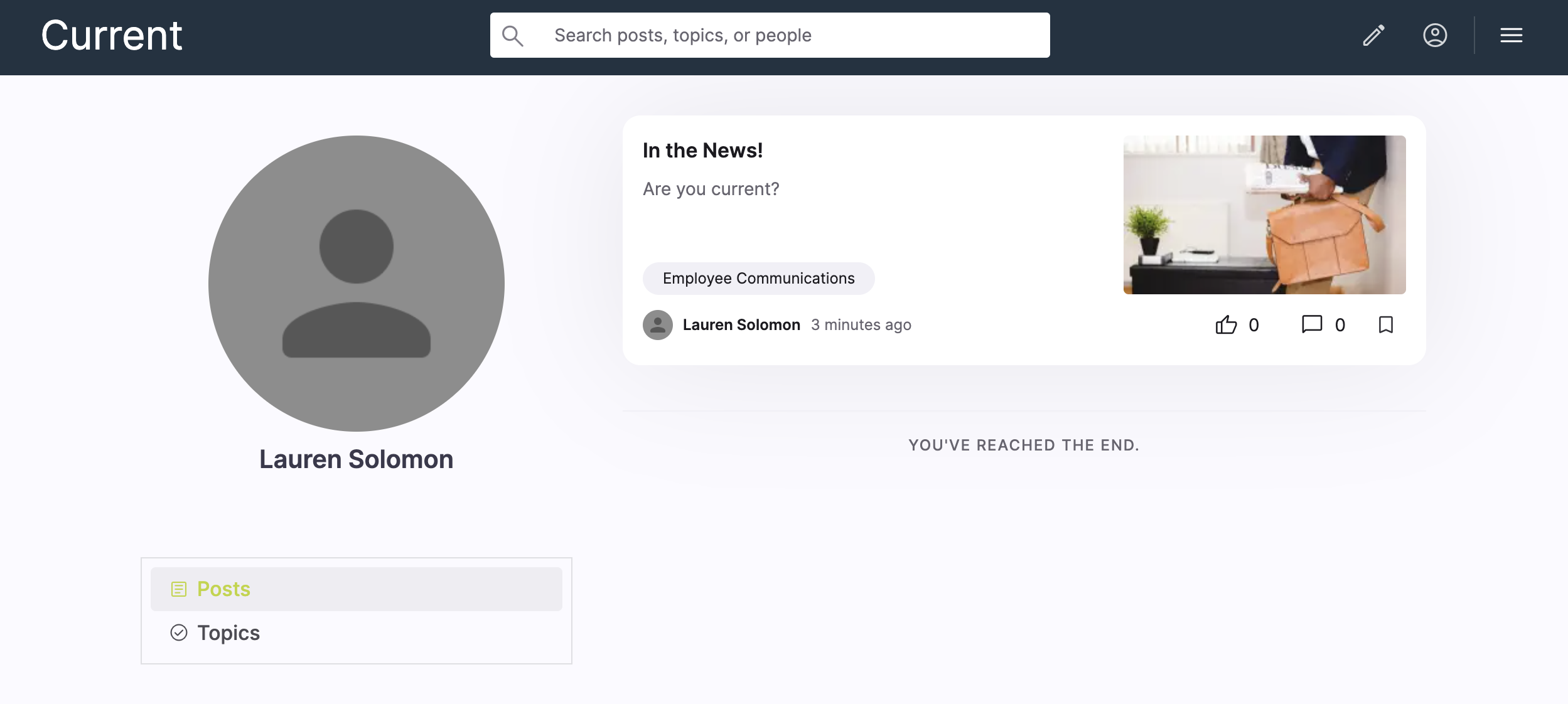 Campaigns and Calendar Page Filter
Both the Campaigns and Calendar pages allow Studio users to filter by author. Results will include all content (including article drafts) created by or on behalf of that user. When a user creates content using an author alias that is not themselves (e.g. community default), then the content will fall under the alias rather than their own name. 
Campaigns Page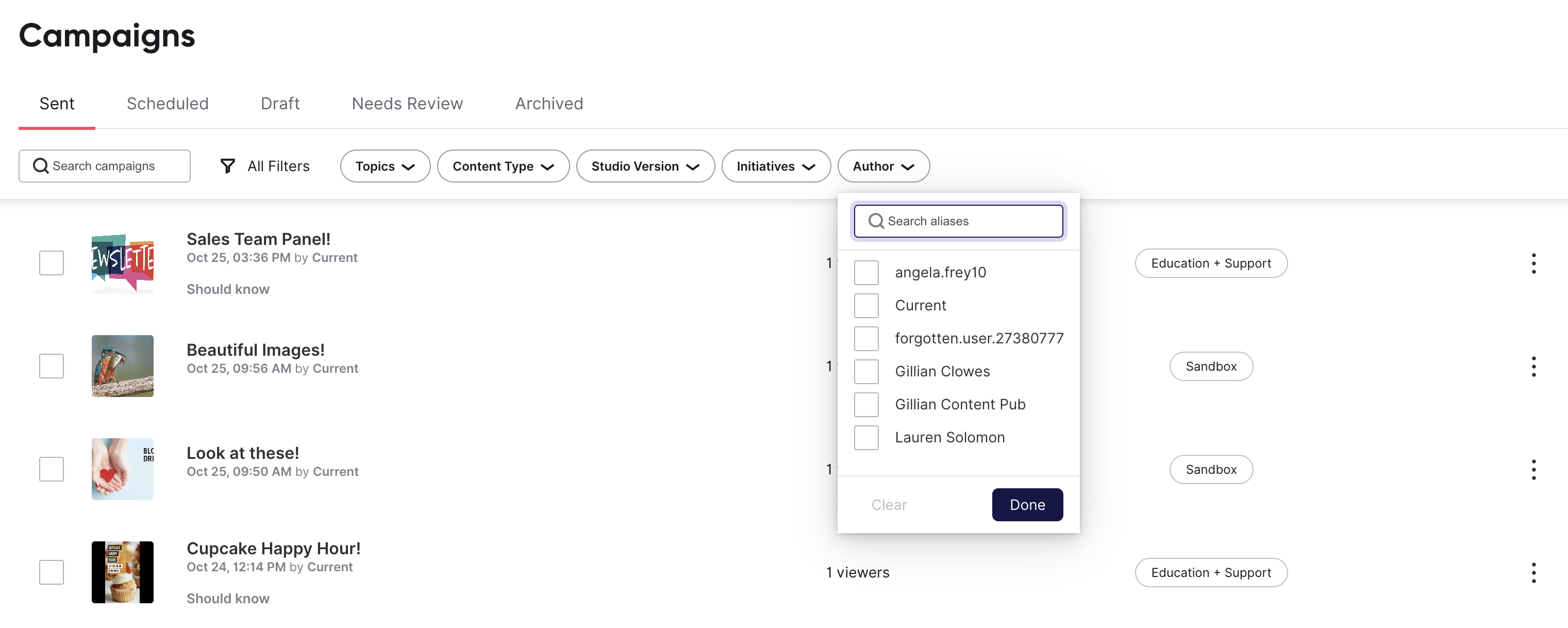 Calendar Page