Note: This article only applies to communities with access to the web or mobile app experience and, therefore, does not apply to email-only communities.
When signing in to the member experience, you may get the error: Your account is blocked!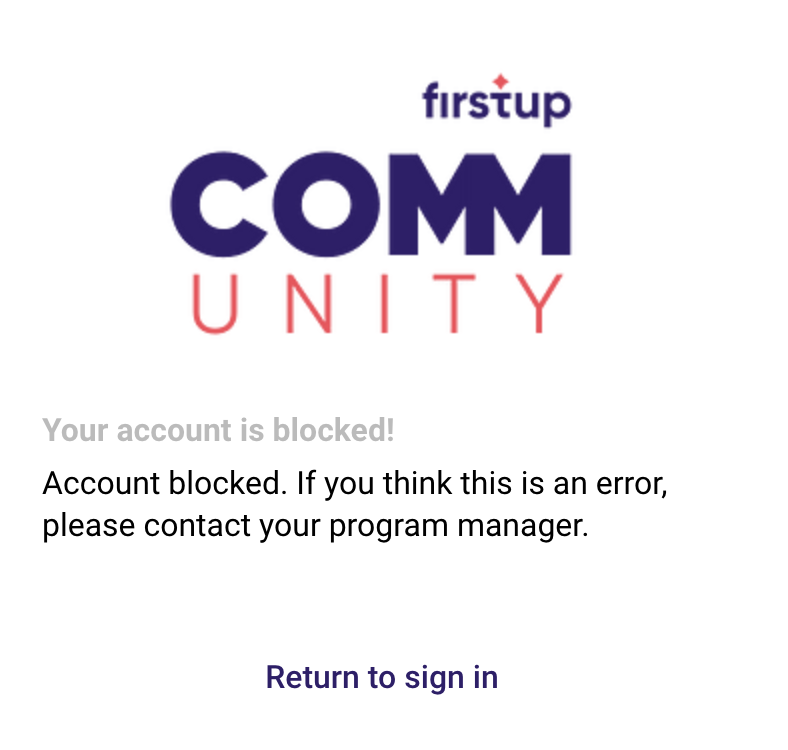 You may get this error message if you have entered an incorrect password too many times. First, reset or change your member experience password.
If this fails to resolve the issue, you will need to contact an administrator at your organization to unblock your account. Do not contact Firstup Support. Firstup supports the application itself and the Program Managers handle the content and users (including blocked status).