Rich text blocks include support for inline images. You can add images directly into text areas and choose formatting options such as image alignment and text display. You can also copy a combination of images and text from document editors like Word or Google Docs right into a text block.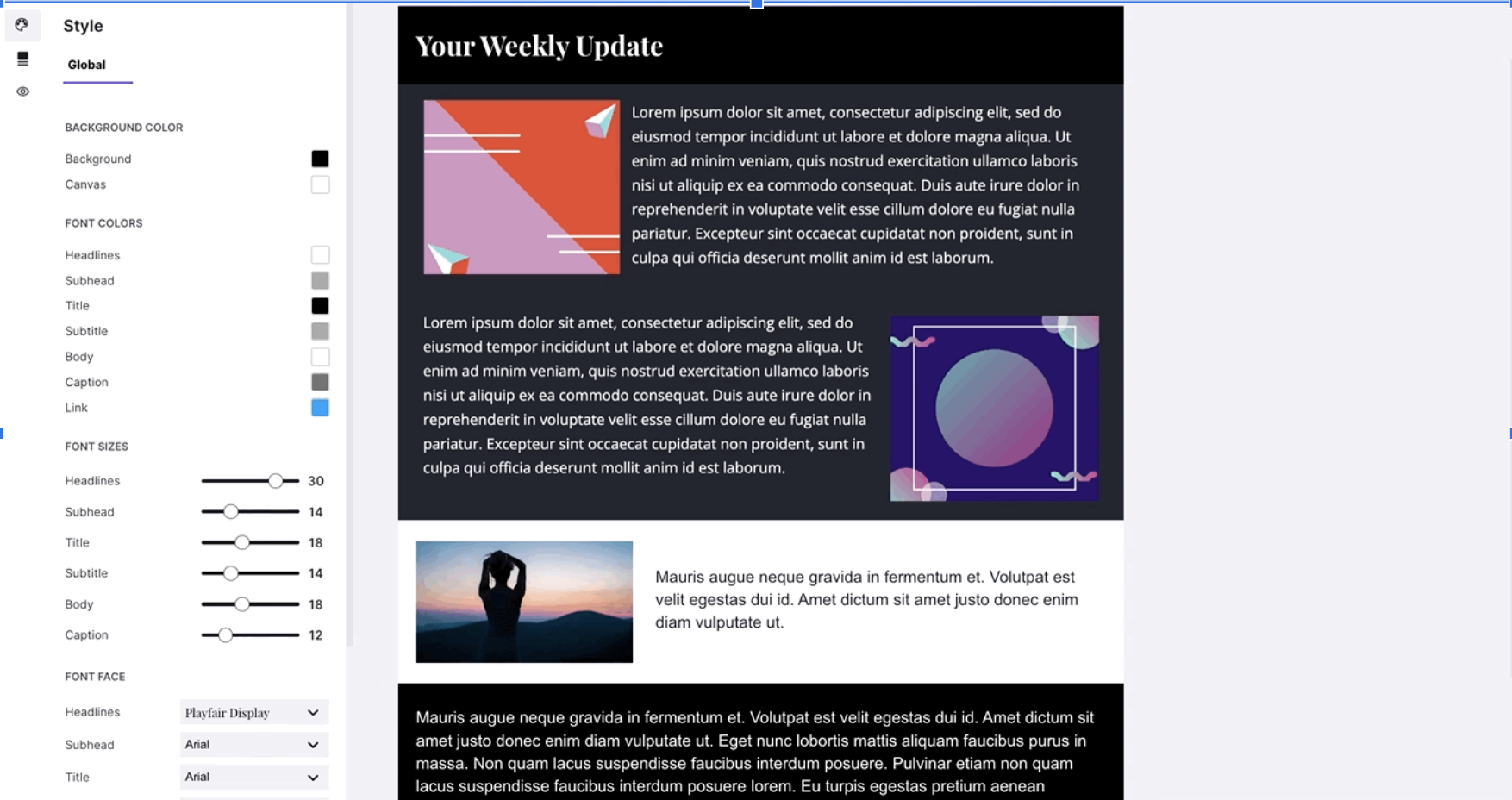 Customize an Inline Image

After adding an image and/or text into a rich text block, you can use the drag handles to adjust the size of your image and the inline image menu to adjust the image alignment (left, right, or center), as well as the text display.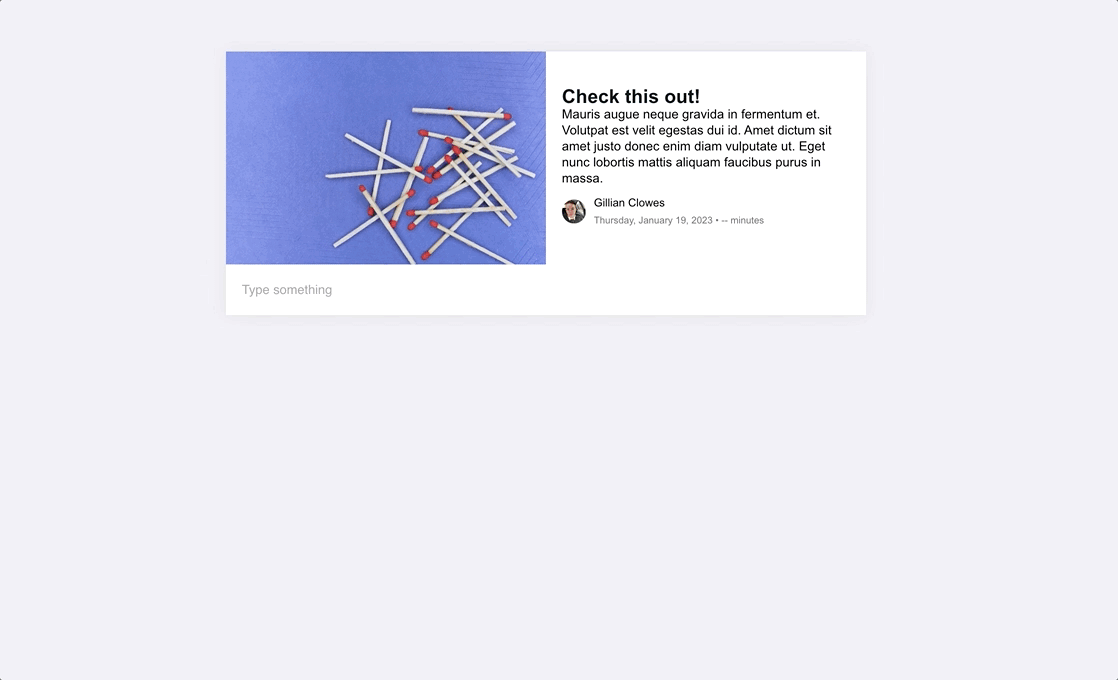 Inline display will wrap the text around the image and Break Text display will break the text out above and beneath the image.

Inline display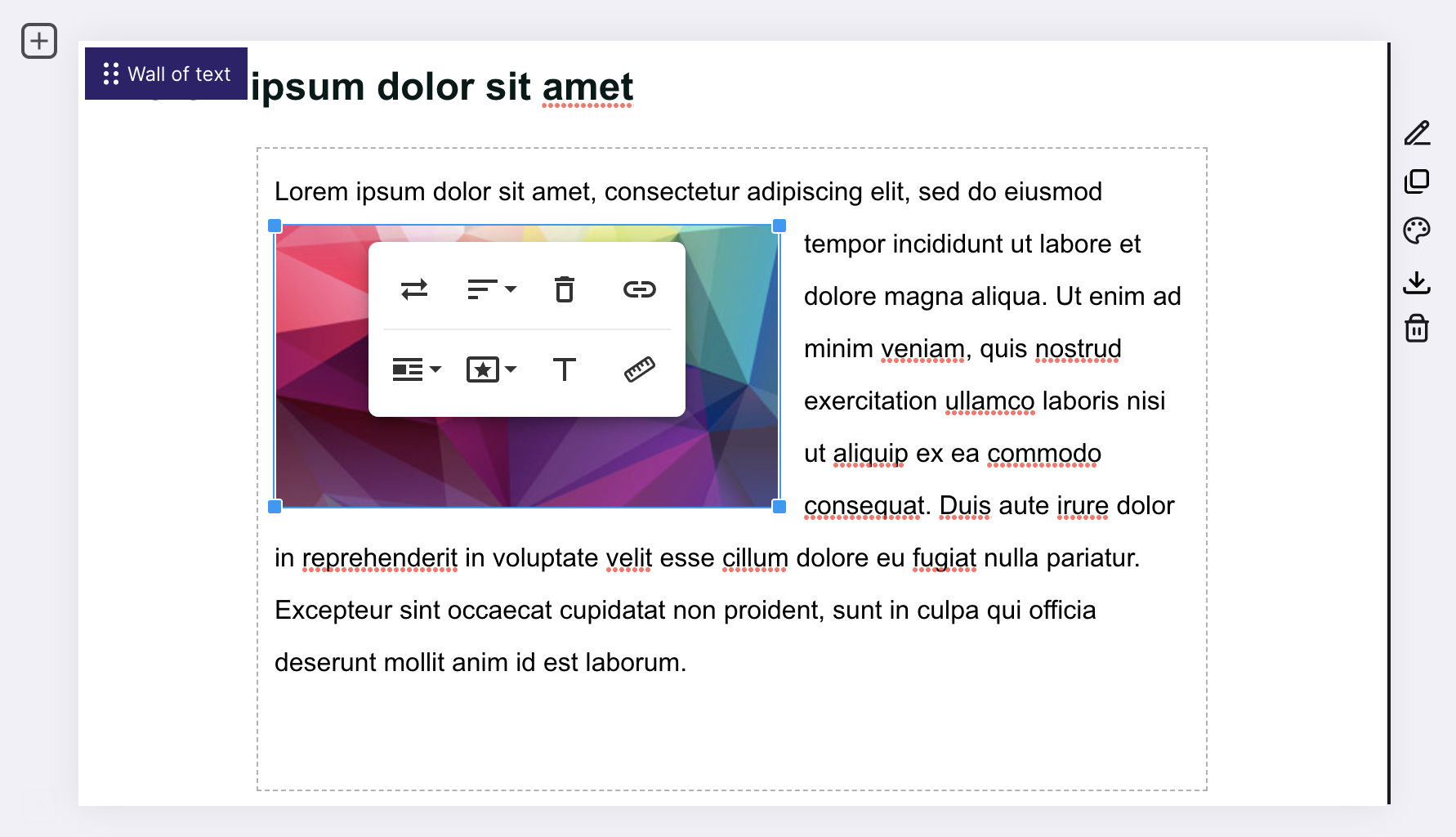 Break Text display