Collaborating with others on a campaign? Now, when creating a new campaign or editing an existing campaign, you can leave notes to yourself or others to pick up where you left off. These notes can serve as reminders for campaign creation, such as publishing dates and times, links, or notes on content block placement.
Once a campaign has been saved, you will see the Open notes option in the menu next to the campaign title at the top right of the page in Studio.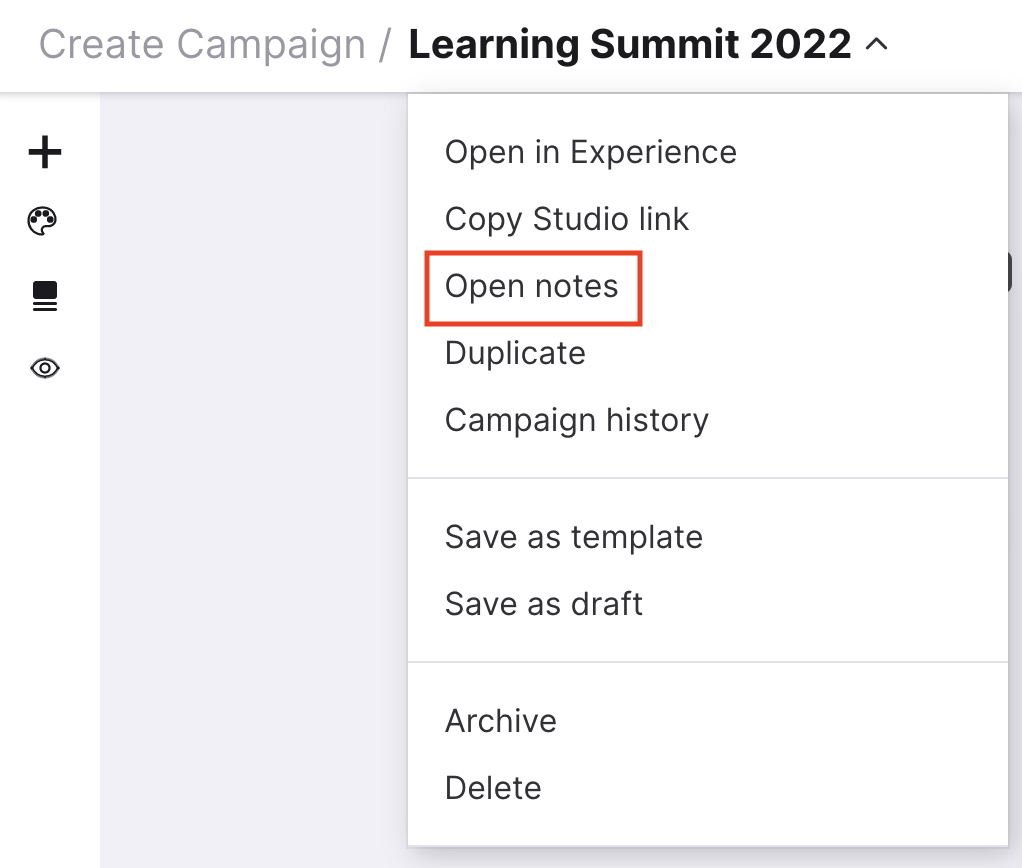 Clicking Open notes will open a text box. Add your notes here and click the Save button. The saved notes for your campaign can be accessed at any time by users with applicable permissions by clicking the Open notes menu option.