If you are familiar with our Classic Studio product at studio.socialchorus.com, then you may be very familiar with creating invitations and drips through Connect. All other campaigns can be created and managed via the Campaigns page.


Invitations and Drips in Classic Studio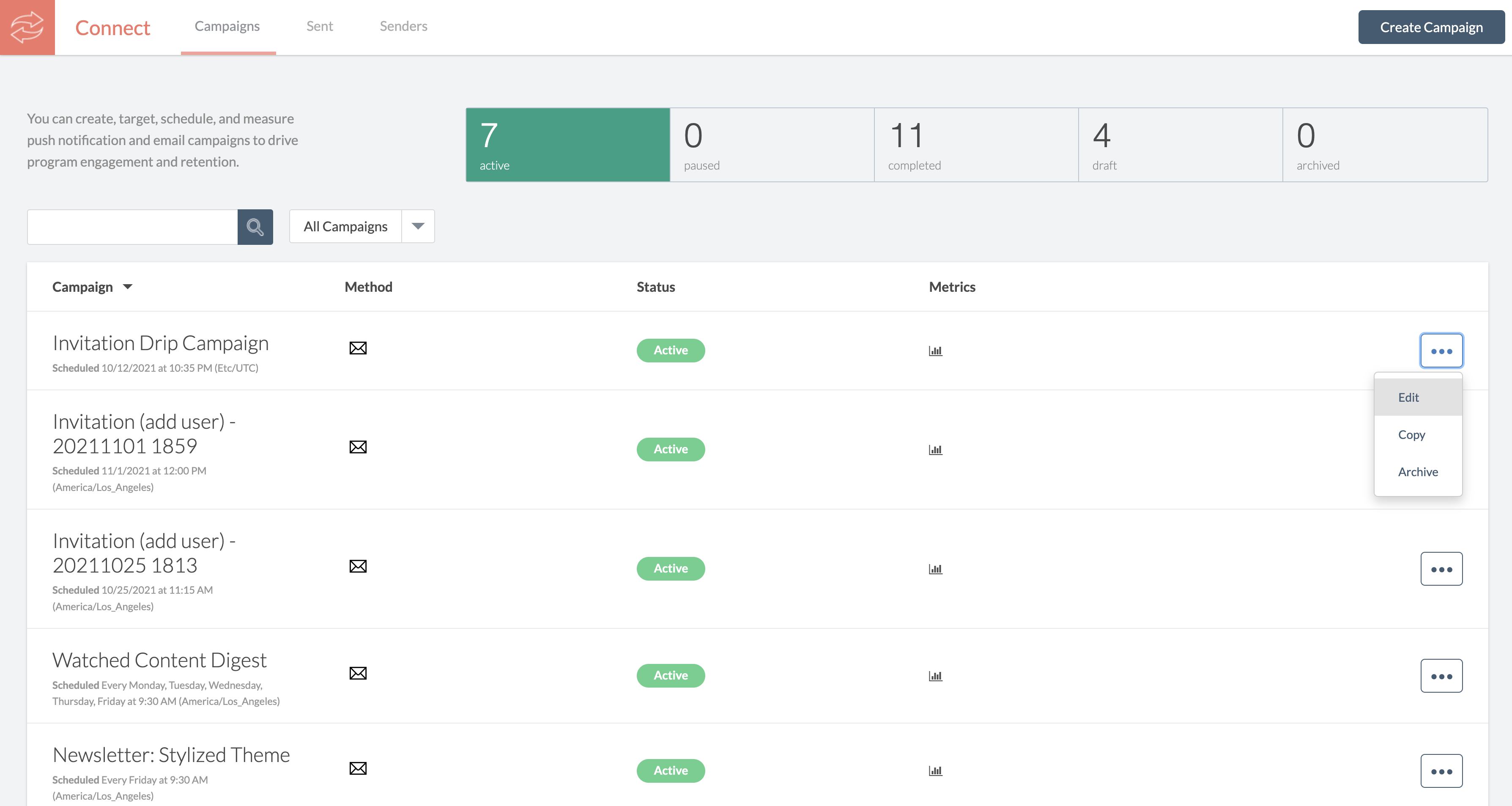 With the redesigned Studio at studio.onfirstup.com, invitations and drips can be found by navigating to Configure > Workflows.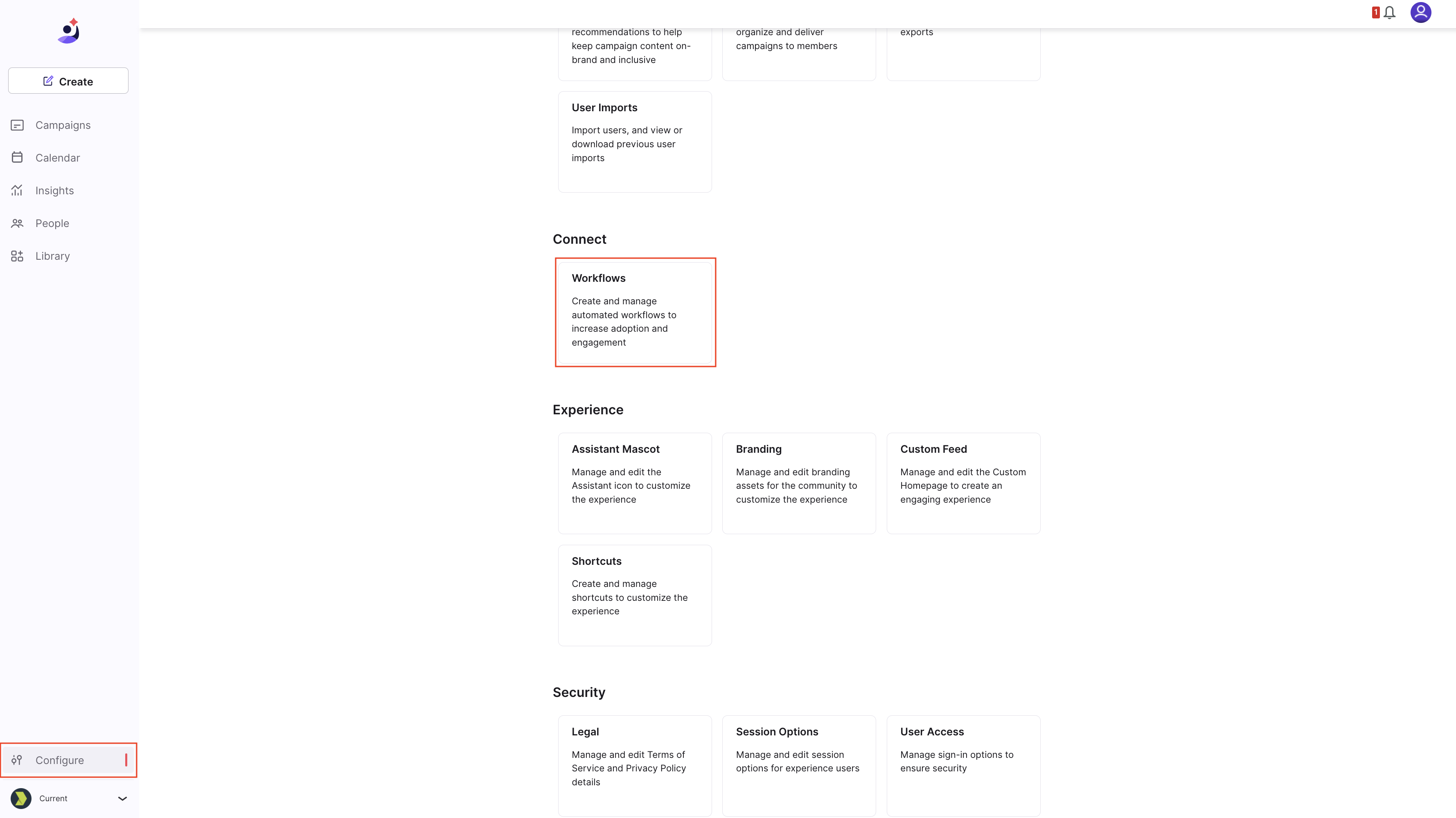 Drip creation and management will not look any different than it does in Classic Studio, but the Workflows page (formerly known as Campaigns) will have an updated look and feel.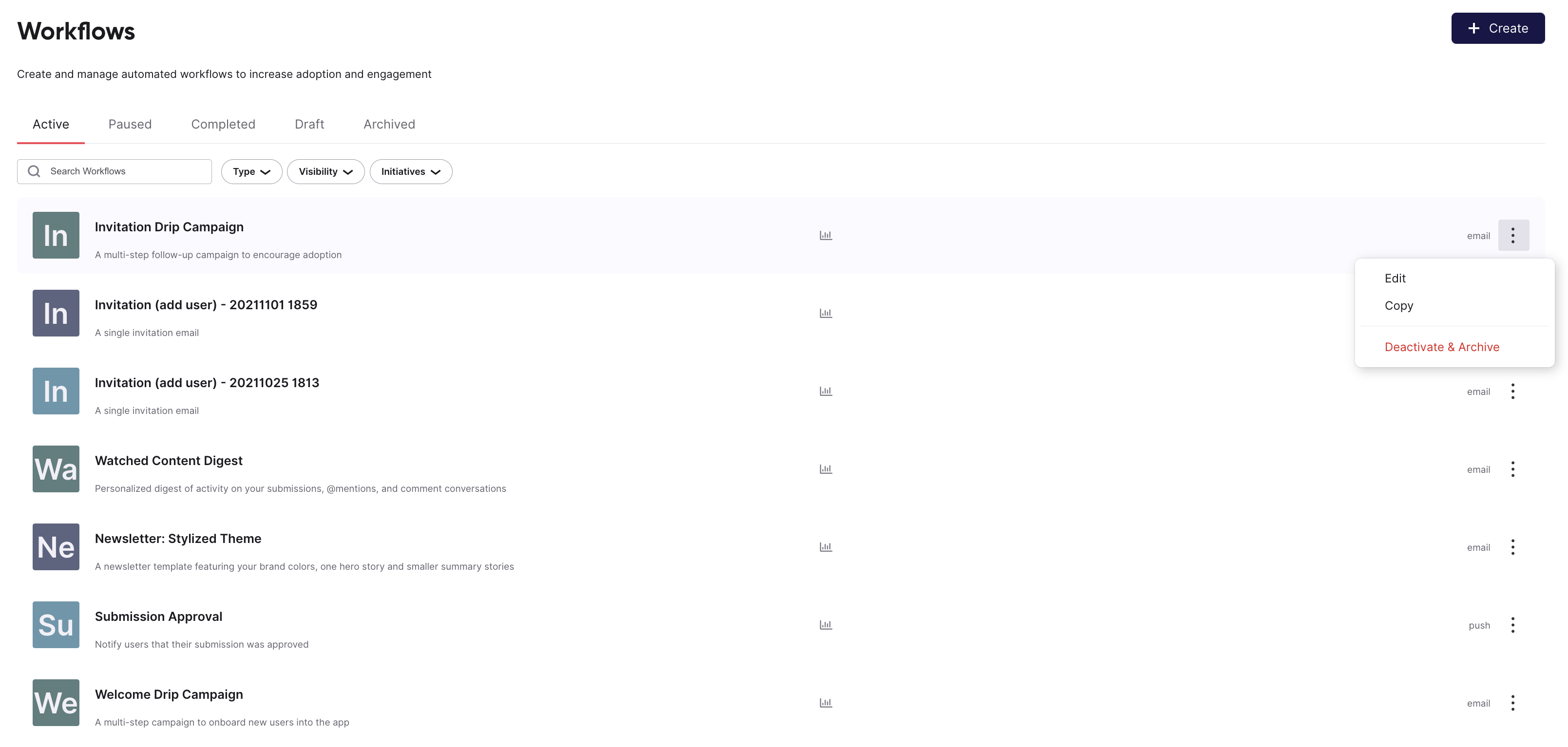 Clicking Edit or Create will take you to the same workflow that you are used to in Classic Studio, just embedded into the new Studio.

Create





Edit