Smart Campaigns in Classic Studio
In Classic Studio, Program Managers, Administrators, and Channel Contributors were able to set up smart campaigns while creating and publishing a piece of content.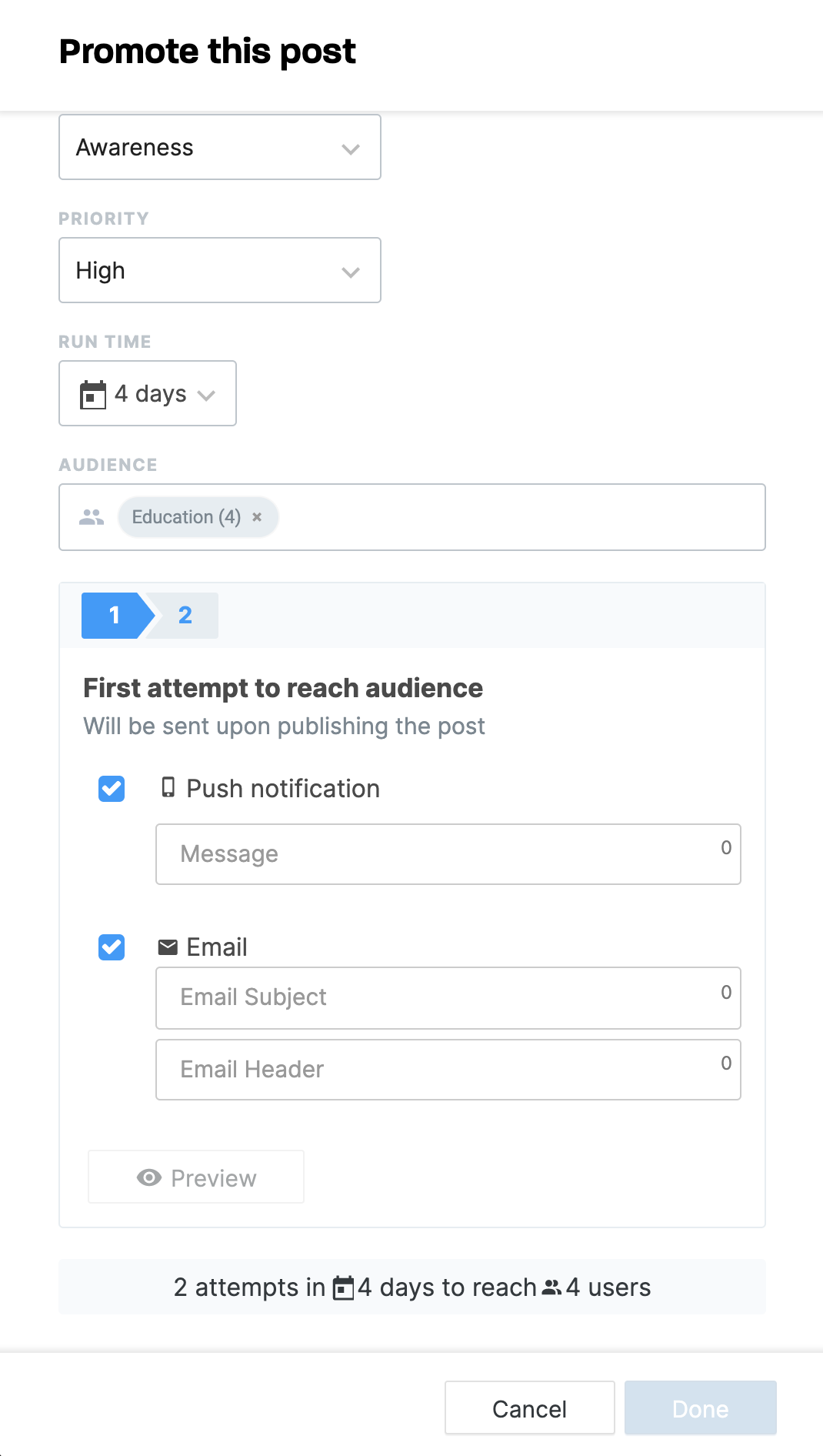 Orchestration Engine in the new Studio
In the new Studio, these roles will be able to create campaigns, but they will be even more intelligent with the introduction of our Orchestration Engine. After creating your content, you will be able to use the Orchestration Engine to target an audience and/or topic, determine content priority, and schedule delivery time. The engine will then personalize the communication and re-engagement attempts based on user behavior.