Note: The blocklist of banned terms applies to ALL organizations and communities, and cannot be customized at the organization or community level. The banned terms are in English only.
Banned Terms Auto-Moderation
Musical notes like ♪♪♪♪ are displayed when a user submits comments or Members submit posts containing a banned term. Comments or posts with banned terms are posted successfully, but the banned term is replaced with musical notes. The musical notes do not appear while drafting the comment or post - they are only applied after the comment or post is submitted. The original word is not displayed in the member experience.
Banned terms auto-moderation on posts only applies to posts submitted by Members, not Studio users. Banned terms auto-moderation on comments applies to all users, both Studio users and Members.
Banned Term in Comments
Mobile App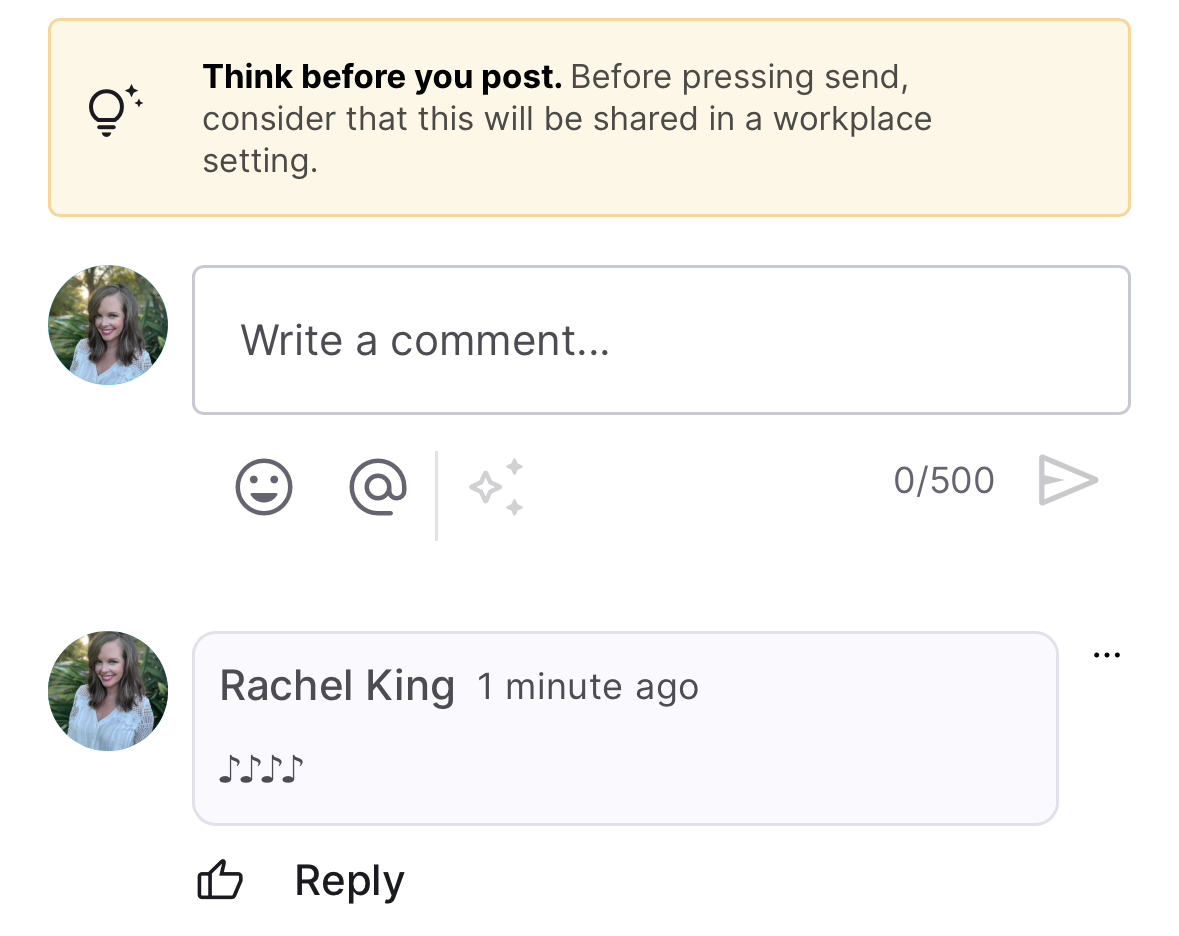 Web Experience

Banned Term in Post
Mobile App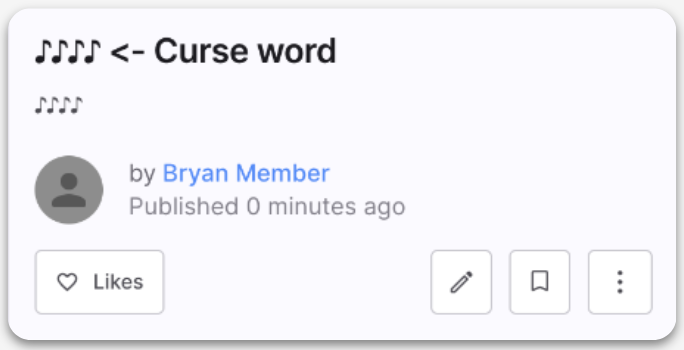 Web Experience