Note: This is a premium feature or service. This article only applies to your community if your Firstup contract includes this premium functionality. Please contact your Customer Success Manager with any questions about feature availability for your community.
This article reviews how to create and manage campaigns enabled as Resources from Studio.
If you do not see the Resource setting when creating or editing a campaign in Studio, the feature may not yet be enabled for your community. If you believe the feature should be enabled, please contact Firstup Support.
What Are Resources?
Resources help put important content in one place. Mark a piece of content as "Resources" in Studio and it will appear in both the mobile app and web experience under the user's Resources tab. You can think of Resources as a way to permanently bookmark content for all users that can access the content.


Related Feature Comparison:
Resources are a light repository of your company documents, communications, and links. Resources are presented as content cards in a feed available in both the web experience and mobile app. Each content card can be open to all users or targeted to specific audiences. 
Shortcuts

help your web users quickly access your top four services, web pages, or applications. The same four Shortcuts appear to all web experience users. Shortcuts are not available to mobile users and cannot be targeted.

Targeted Link Collections help your web users quickly access a list of your most important company services, websites, and applications. Unlike Shortcuts, Targeted Link Collections can be targeted to specific audiences and are available in both the mobile app and web experience under your digital assistant.
Command Integrations provide in-platform access and functionality for integrated systems (grab your PTO directly from within the community!).
Turning Resources ON
Any Studio user who has access to create campaigns can set content as a Resource. The Resource setting is available for all content types.
While managing the Orchestrate settings for a campaign in Studio, slide the indicator for Resources from OFF to ON. Setting Resources to ON makes the content appear in the Member's Resource tab in both the mobile app and web experience.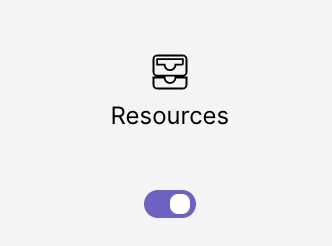 For content to appear in the Resources tab, you must choose a topic for the campaign. The topic will help determine access. If a campaign is published to a targeted topic and the Resources toggle has been enabled, only Members who are included in the topic's targeted audience(s) will be able to see the content under their Resources tab.
Turning Resources OFF
You can remove content from the Resources tab by editing the campaign in Studio, switching Resources to OFF, and saving the changes.
Once Resources is set to OFF, users are no longer able to see the content listed under Resources. The content will still be displayed in the topic that it was originally published under.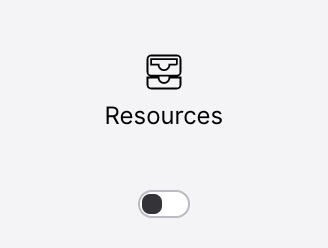 What Members See
When the Resources toggle is enabled for a campaign, the content will appear both in the topic where it was published and under the Resources tab. Members can then interact with the content via the usual methods such as liking or commenting on posts. All content under Resources is listed in order of publish date.
In the mobile app, the Resources tab is located under the Community menu.
Version Note: Resources are only visible to Members on the mobile app in versions 3.9.0+.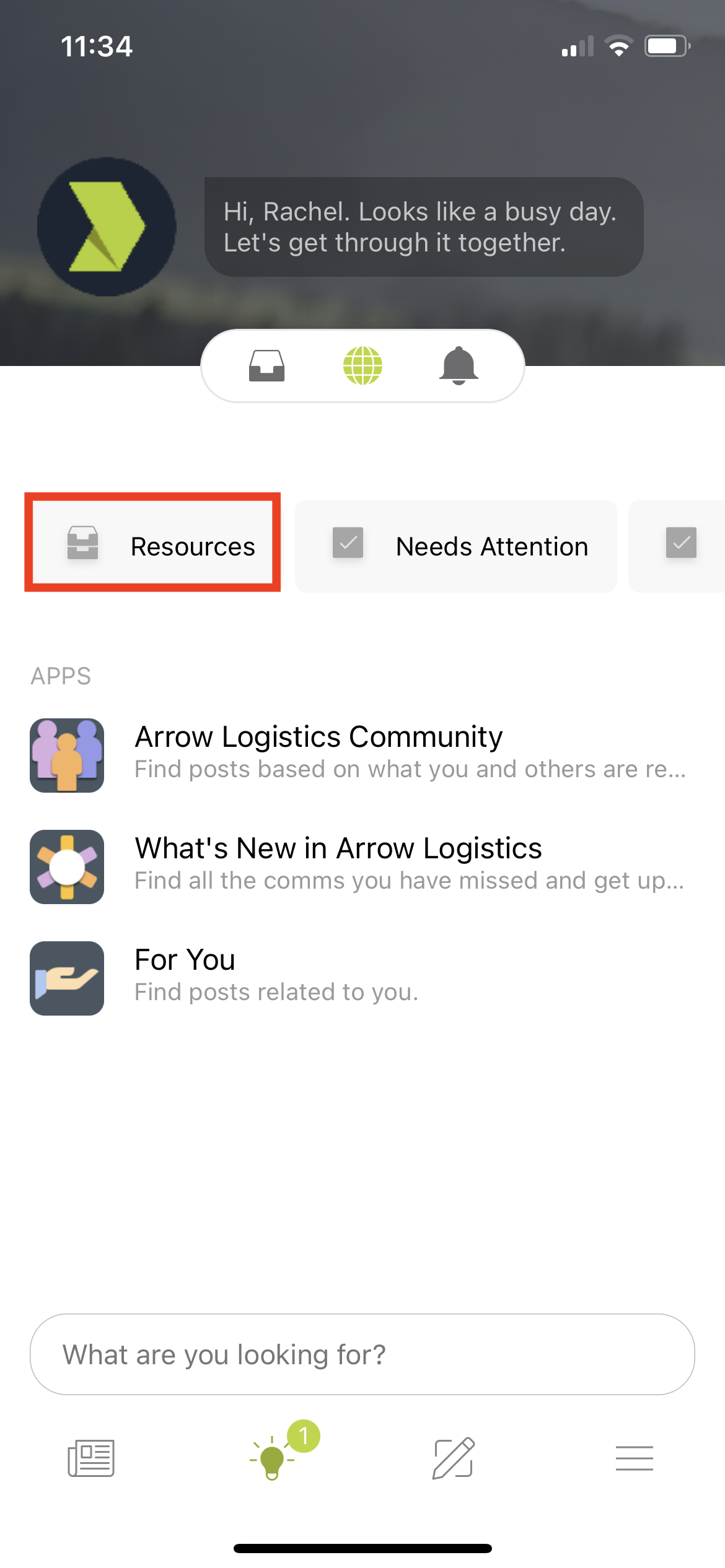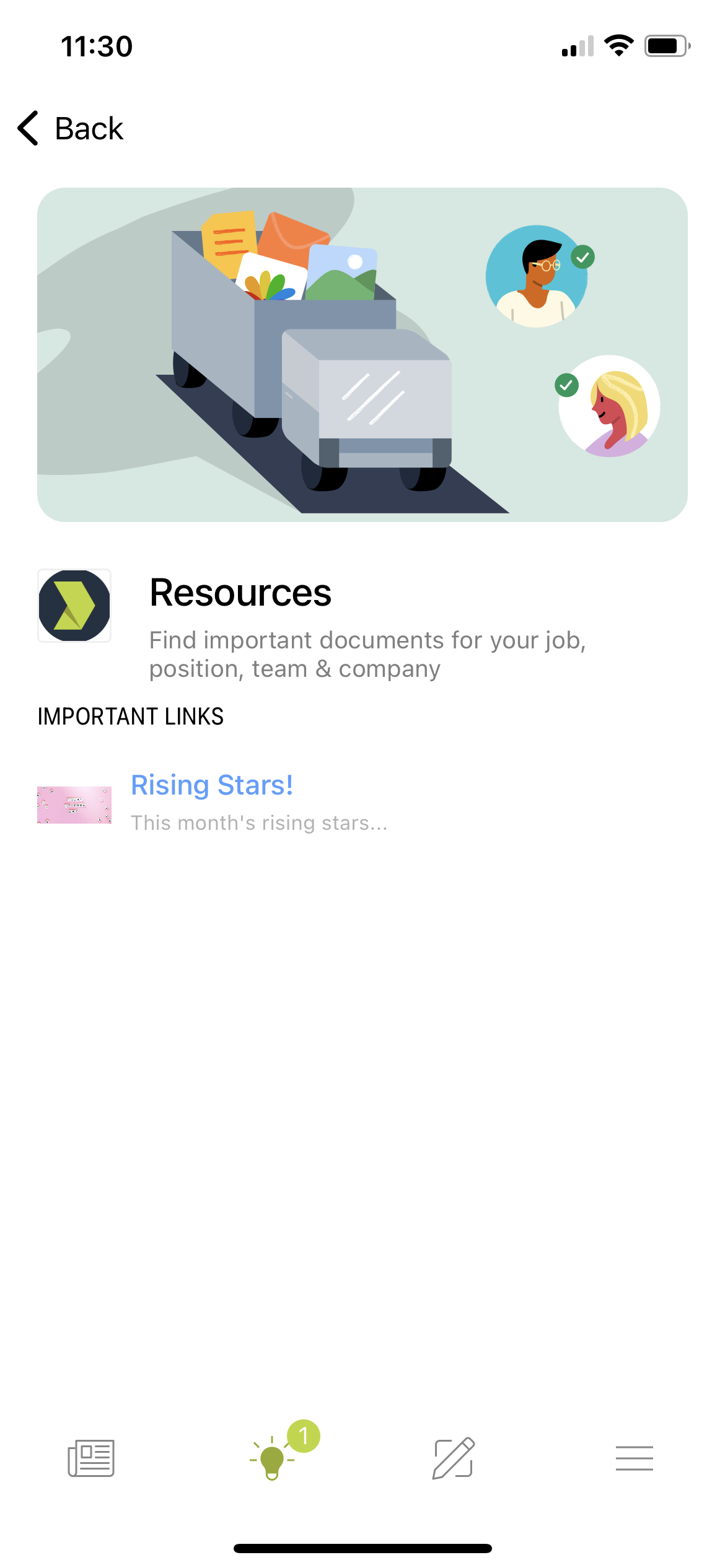 On the web experience, Resources are available as a Shortcut at the top of the feed or under the stack icon.