Note: This article only applies to Community Admins, Brand Super Admins, or applicable custom roles. For more details on Studio access, please refer to the Defining Roles and Restrictions article.
Help your employees discover the content that matters most to them by recommending 3-5 topics. Recommended topics are promoted to users that are not following them yet. The call to action occurs in the Latest feed in the member experience. 


Recommended Topics in the Mobile App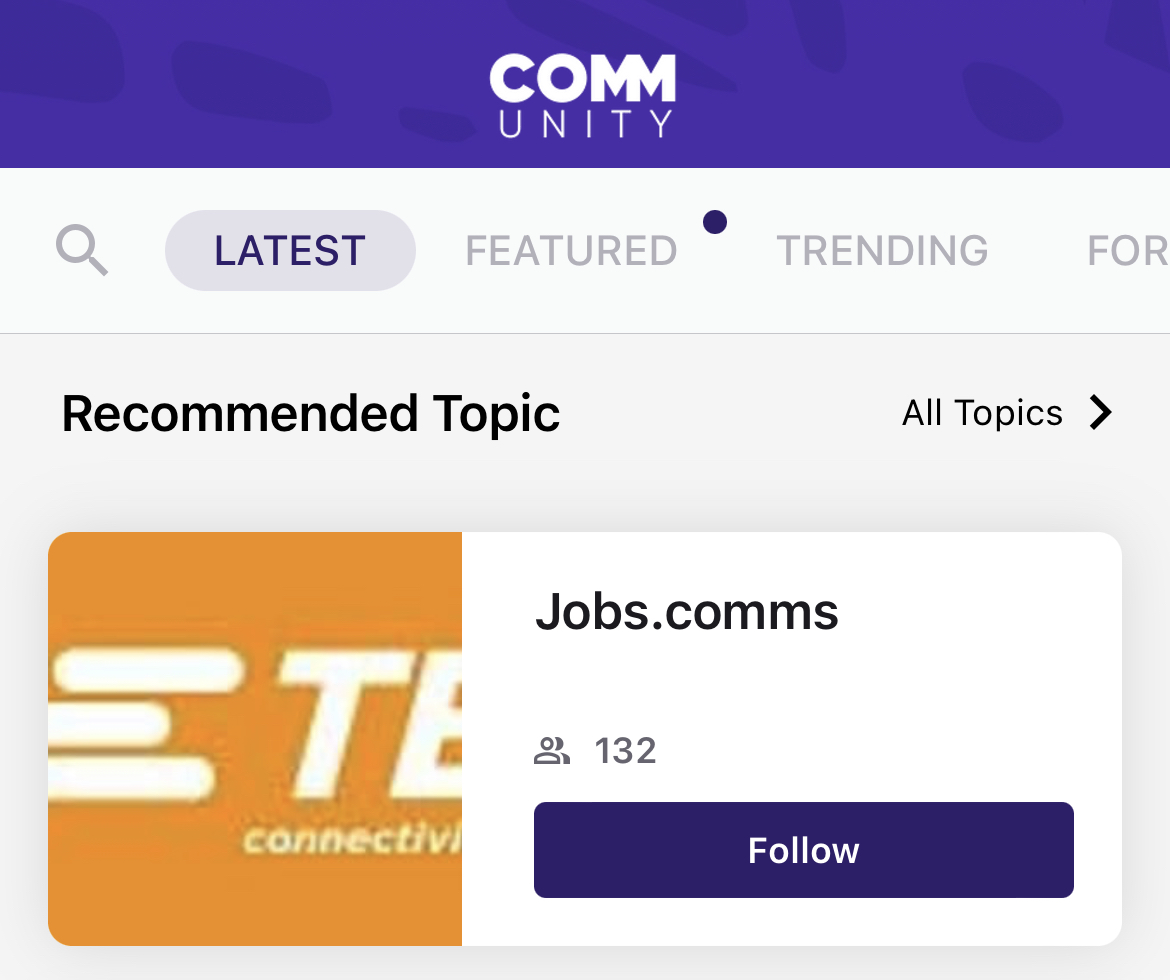 Recommended Topics in the Web Experience  

How to Recommend (or Un-recommend) a Topic
We suggest recommending only 3-5 topics. The recommended topics will appear to all users, so you should select topics that are important and relevant to all users to follow.
Navigate to Configure > Topics.




While creating or editing a topic select the checkbox next to Recommend follow.

You can change the setting at any time, even for active, visible topics.
Only use recommend follow if the topic is public (i.e. not targeted to any audiences). If you would like to recommend a targeted topic, then you must make the topic public by removing any audiences listed under Target. You will receive an error when saving a targeted topic if you enable recommend follow.

Note: This will allow all users to access the topic. If Auto-follow is enabled, making a topic public will also auto-follow all users.





Click Save. Changes will take effect immediately.